With 24 airlines, 1,000 flights a week and 7 million passengers a year, Cochin International Airport in India's Kerala state is the third busiest in India.
Smoothly running this world-class airport on 12MW of solar power has made Cochin the world's first fully solar-powered airport.
The idea got its start in 2013, when utility rates rose just as the price of solar panels was dropping."We thought, 'Why should we not be self-sufficient?'" V.J. Kurian, the airport's managing director, told Reuters.
That year the airport installed a small 100 kW system on a terminal roof. Its success led to a 1MW expansion and finally the decision to build a solar farm capable of meeting all of the airport's total power needs. "In fact, we're producing extra energy which is contributed to the state's power grid," Kurian said.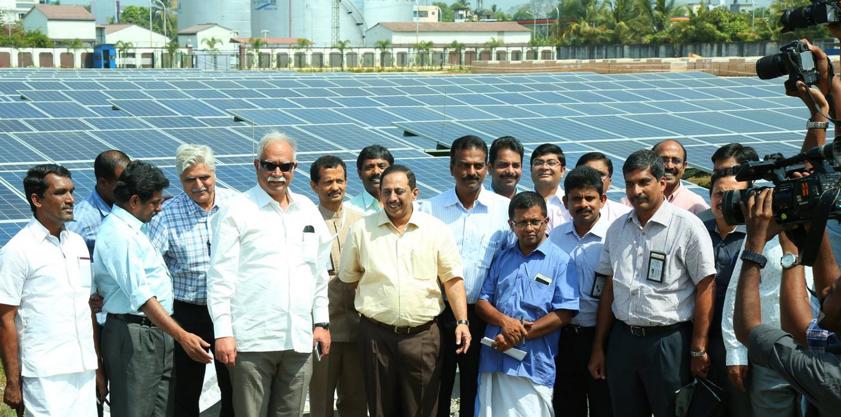 ---
The project took 6 months to complete and came online last August (see the press release).
Sitting on 45 acres of adjacent buffer land, the final project cost around $9.3 million, and will be repaid in less than six years out of fuel savings. 300,000 metric tons of CO2 emissions will also be eliminated over the next 25 years.
Selling excess power
After a global tender, the airport placed an order for 46,150 solar panels with Bosch, whose arm in India installed the system using the German engineering giant's own control and monitoring systems, a set of 265W-peak solar panels made by Chinese company ReneSola, and megawatt-class inverters provided by European company ABB.
This system is grid-connected so that it can operate without battery storage, and it's also the world's first project without backup fossil fuel generators.
Power allocation is so robust that it produces many side benefits. The airport's total of 50,000-plus solar panels has a combined capacity of 13.1MW and generates 52,400 units of electricity. With an average daily consumption of 48,000 units, the system can supply the airport with much more than he electricity it needs. So the extra power is sent to the grid during the day to be used later that night. Any unused power is sold through a PPA and sent to local cities.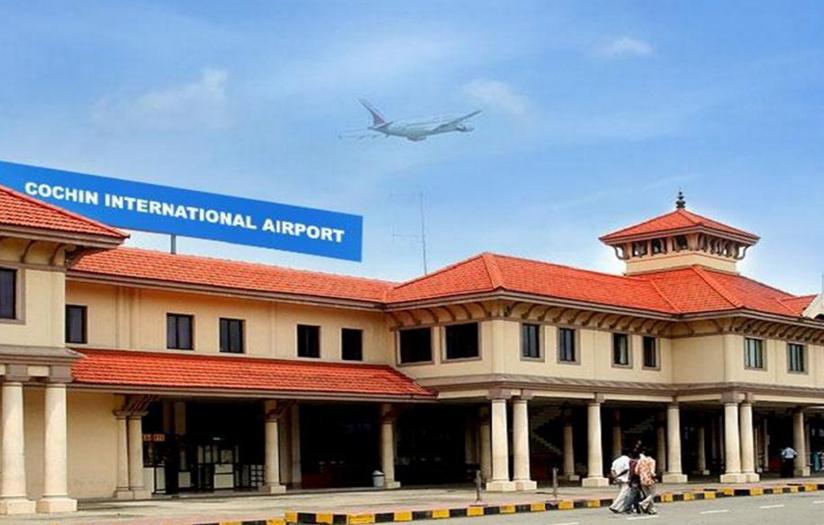 Now the system is growing. A new international terminal is scheduled to open in June, and the airport intends to add 2.4 megawatts of capacity at the start of 2016, and another 8 megawatts in June.
Installing solar nationwide
The move to solar power is also expected to help cut pollution in Cochin, an industrial city ranked the 24th most polluted in India. So the project hasn't gone unnoticed. India's government has directed 125 airports run by the Airport Authority of India to generate at least 1MW of solar power each by March 2016. The Airport Authority of India has decided to start building solar power plants at 30 of its airports.
If a medium-sized airport such as Cochin can produce sufficient electrical power for its operations with just 1,300 acres of land, larger airports such as Delhi, with 5,000 acres, and Bangalore, with 3,000 acres, should be able to meet some of their power demand too, said Kurian, the airport's managing director.
Airports in Ahmedabad, Chennai, Jaipur, Kolkata, and Chandigarh will, by March 2016, start the process to install solar power capacity to generate at least 23 MW power," V.J. Kurian said.
"We are expecting not only other Indian airports, but airports in other countries, also to follow suit," he added. "Every day we are being asked for expert advice and are answering queries from across the world."
Will solar airports placate the industry's environmental critics?