Looking for a mentor? You might give Wang Chaunfu a call. The former chemical engineer and current lithium-ion battery mogul founded and runs BYD, the world's leading eCar manufacturer, along with a product pipeline stuffed with eBuses, solar panels, battery storage systems, and LEDs as well.
Or you could hit him up for a job, because he's started offering his staff profit sharing - after all, BYD does stand for "Build Your Dreams."
Surprised? Some of you might not have heard about China's most accomplished billionaire, but you're in the minority.
Recently in Abu Dhabi, the Crown Prince handed the Zayed Future Energy Prize to Wang Chaunfu in front of a global audience of his peers at the World Future Energy Summit. As the only two-time winner, he was honored for the development and production of an environmentally friendly battery technology.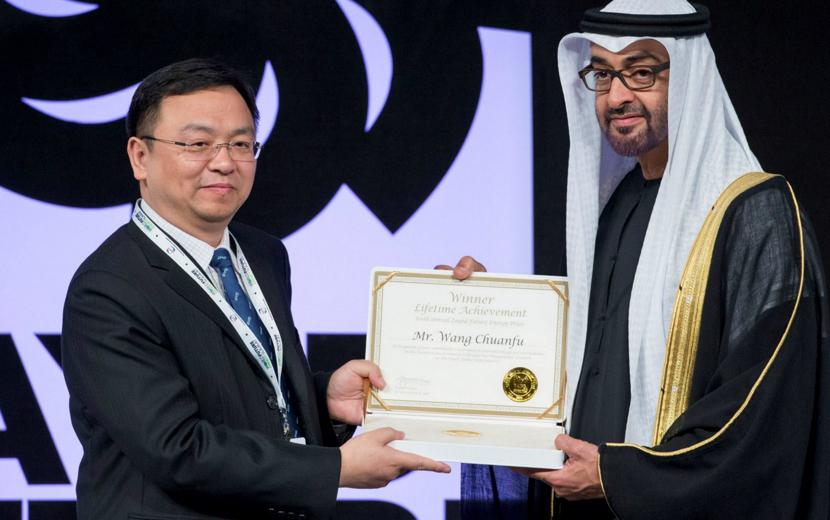 ---
Wang Chuanfu had always driven BYD's 15,000 R&D engineers to focus on creating safer and more environmentally friendly battery technologies. That's resulted in the company's iron-phosphate battery, a fire-safe, completely recyclable, and incredibly long-cycle technology.
Lowest cost of ownership
The proprietary battery boasts the only 12-year battery warranty in the industry. Combined with in-wheel hub motors and regenerative braking system, the eBus drives more than 155 miles in heavy city traffic on a single charge, while reportedly offering the lowest lifecycle cost of ownership.
As of 2015, the eBus' popularity has grown so fast that fleets have completed more than 50 million miles of "in revenue service" and have been demonstrated for more than 150 cities in 36 countries around the world.
The demos are over, and after positive evaluations, BYD expects to deliver nearly 6000 eBuses in China and around the world this year.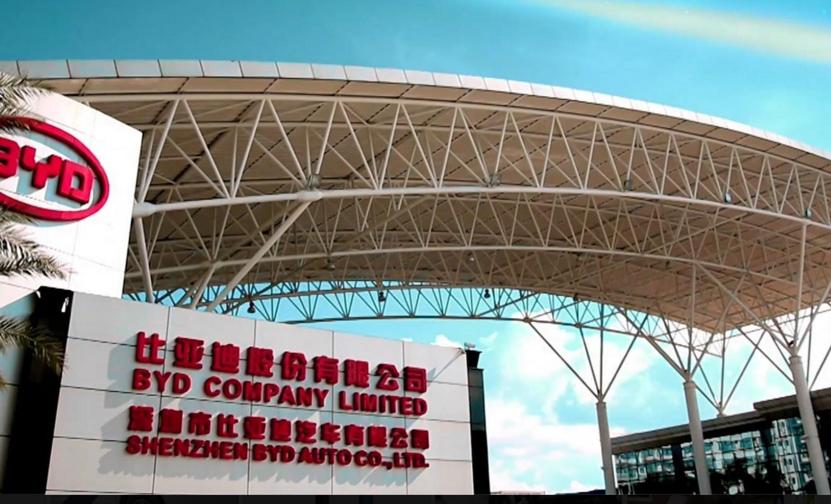 ---
To put China's and BYD's transformation into perspective, as of 2014 there are already 80,000 eBuses manufactured by five different companies throughout the country. And the pace is quickening. 2014 saw 27,000 electric buses sold in China, with the first half of 2015 matching that. It's expected that China will sell 154,000 electric buses in 2020.
The Chinese government wants to speed up eBus deployment and plans to cut diesel fuel subsidies for traditional buses and shift financial support over to electric buses, giving local governments a powerful push to replace even more of the diesel fleet. With this regime in place, it's predicted that new eBuses will make up 70% of all the buses added in 2020, and cumulatively, the number of eBuses will exceed 300,000 at the same time.
Getting a late start
America's adoption of the eBus has been reluctant at best, and just two years ago on the edge of the Mojave Desert north of Los Angeles, in a refurbished RV factory in Lancaster, California, BYD rolled its first two buses off a small assembly line. It was a milestone for the growth of the new energy economy in the United States.
During the roll-out ceremony, California's Gov. Jerry Brown said, "It's a small beginning. A few buses. But like many things, it holds promise as something very big and very important."
The Lancaster eBus was named after the city where it was designed and built after over two years of development. From the outside, the 60-foot electric vehicle looks like any other bus, but it hides very advanced technology, like the in-wheel motors that are good-to-go on 21 percent grades, and give it a range of over 179 miles with a load of 120 passengers.
BYD says that the Lancaster eBus' battery can be recharged 10,000 times and still retain a 70 percent charge. This translates as a 25-year lifespan, which is greater than that of the buses that use it.
In addition, BYD claims that its batteries can withstand fire, impact, punctures, and crushing to a very high degree. It's also a good bus to have around in a disaster because not only can one bus can recharge another, but they can also feed power to the grid or a building during an emergency.
Record sales
Since that modest beginning in 2014, Stanford University has become one of BYD's biggest buyers. After deploying 13 electric buses on campus, the school decided to add another 10 to the shuttle fleet this year. It now ranks as BYD's number-two customer in the US after Los Angeles Metro, which contracted for 25 electric buses.
So although the US still lags way behind China, this year 300 of BYD's buses will roll off its Lancaster assembly line as the company pushes into the North American and Latin American markets.
Recently, sales started to break in BYD's favor. The state of Washington just announced a bid for up to 800 electric buses in 12 different categories in August. BYD was awarded a contract in 10 of those categories, making it one of the biggest deals in US history.
BYD's eBuses will go to Washington transit authorities as well universities and other educational institutions.
The eBuses, which would range in size from 30-feet long to 60-feet long, will be made at the Lancaster factory, quickly fulfilling Jerry Brown's prediction in just two years.
Will the US ever support five eBus manufacturers?
Images: BYD