Tighter air-pollution regulations will cause utilities to shutter about 23 gigawatts of coal-fueled power plants this year. Leading this trend, Duke Energy replaced its recently retired Beckjord coal-fired plant in New Richmond, Ohio, with a 2-MW lithium-ion grid-storage battery and joined companies like AES Energy Services in the storage-to-frequency regulation market. (Read the press release.)
Recycling a coal plant after pulling the plug on its operational life opens up a new business model for any independent power provider or utility with an unproductive coal plant on its hands.
Senior moments
Duke had already planned to close the 60-year-old plant by 2015 once it couldn't meet tougher pollution standards, but like many senior citizens, it was repeatedly experiencing senior moments, culminating in a messy oil spill into the Ohio River.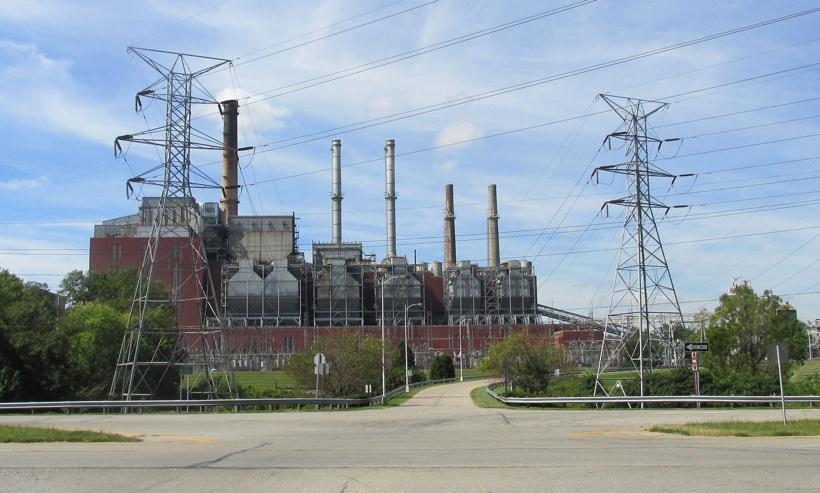 ---
So afterwards Duke decided to shut down the boilers early and install battery storage instead. Immediately after decommissioning, work began on the battery storage system and it was on the grid by November 18 this year.
---
"Locating the storage system at our retired coal plant allowed us to take advantage of the grid infrastructure already in place with new, relevant technology," said Phil Grigsby, Duke Energy's senior vice president of commercial transmission.
Duke's battery, optimized to provide fast-response ancillary services, will increase grid reliability and efficiency for the PJM interconnection, the regional transmission organization directing the flow of electricity for 61 million people in 13 states and the District of Columbia, where adding megawatts of battery storage has become a priority.
---
Absorbing excess energy
LG Chem provided the operating system and the lithium-ion batteries; Greensmith's GEMS software platform manages the system, providing synchronized response to signals dispatched every two seconds; and Parker Hannafin's two-megawatt inverter converts direct current from the battery storage to alternating current for the grid.
"Fast-responding energy storage can instantaneously absorb excess energy from the grid or release energy," Phil Grigsby, Duke VP of commercial transmission, said in a press release. "Delivering that power in seconds, as opposed to a power plant that could take 10 minutes or more to ramp up, is the unique value the battery system provides."
During any 24 hour period, the system responds more or less continuously either charging or discharging energy, depending on whether the system is above or below the target frequency.
As battery storage finds a lucrative sweet spot in frequency regulation, costs are dropping in a very competitive battery market. "So we've benefited from price declines," Grigsby added.
Duke's latest installation joins a 2-MW demonstration system on the same site that has been in operation since January. "It lived up to our expectations, which is why we're asking for another 2 megawatts," said Spencer Hanes, director of commercial policy at Duke Energy.
The terrible twos
On the other end of the technology age spectrum, Duke is replacing 36 MW of two-year-old lead acid batteries that have been under-performing at its energy storage facility at the Notrees, Texas, wind farm. The malfunctioning batteries — an older, less sophisticated technology — are being replaced by newer lithium-ion batteries from Samsung SDI. The last lead acid battery will be removed by the end of 2016. (See article in PV Magazine.)
The utility found out after turning the system on in 2012 that although the batteries were designed to last eight years, they had very little capacity left after only two years of operation.
---
"When we began participating in ERCOT's fast-response frequency regulation market, we found the original technology was not the best fit," Duke spokesperson Tammie McGee said diplomatically. "We expect the lithium-ion batteries to follow demand much more quickly. They'll also optimize the life of the batteries, and lead to a higher level of performance."
"Duke sees this as a clear commercial benefit, repowering to allow them to continue operating in the market," Fogarty said. "Each chemistry is going to be subject to different types of degradation, depending on its characteristics, and depending on how it's used. I think there's much more appreciation and knowledge in the marketplace to match certain uses with different chemistries."
Will lithium batteries accelerate the coal plant closings?
Images: Beckjord coal plant, Aesopposea; PJM Control center, PJM; Notrees wind farm, Duke Energy