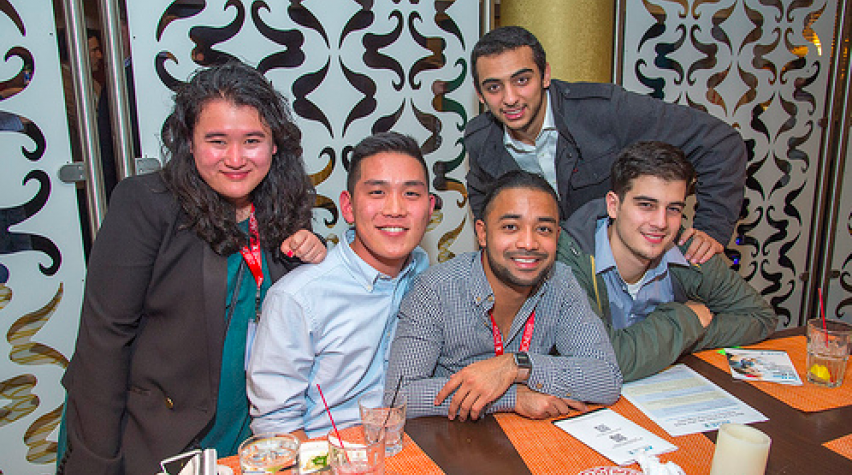 The Young Professionals' Social in Atlanta, GA had a record turnout this year. Over 240 Young Professionals were in attendance at this event hosted by the AIChE Young Professionals Committee (YPC).
The Young Professionals' Social is an annual networking opportunity for Annual Meeting attendees to meet a diverse group of AIChE Young Professional members prior to the start of the conference. In addition to networking, the Social allowed the YPC to get the word out about the conference programming directed towards Young Professionals, and recruit new YP leaders for the Institute.
This year's social had a fun ice breaker activity; each attendee received a colored notecard with the start of a sentence written on it. Attendees were then asked to find someone at the social with the same colored card and complete their sentence. Sentences included chemical engineering-related themes ("My favorite moment in chemical engineering history is...") and some other fun sentences ("The most interesting place I have ever lived was..."). The activity allowed people to meet new faces and make connections before the Annual Meeting got started. Thanks to those people who were able to attend and make this such a great event! The YPC looks forward to seeing everyone at the next Young Professionals' Social at the next Annual Meeting in Salt Lake City, UT.