Today, Mary Ellen Ternes is an environmental lawyer, but she began her career as a chemical engineer working for the Environmental Protection Agency (EPA). In the mid-1980s she was one of only 10 of the 100 on-scene coordinators at the EPA who were women. In her interview, she discusses the isolation once felt by women chemical engineers and how making choices based on what you love leads you to exactly where you want to be.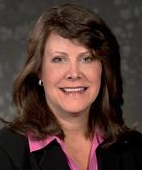 Ternes is an environmental lawyer with McAfee and Taft in Oklahoma City. She received a J.D. with high honors from the University of Arkansas at Little Rock School of Law and a B.E. in chemical engineering from Vanderbilt University. A former chemical engineer with the EPA and then in private industry, Ternes serves as chair of the Chemical Engineering and the Law Forum of the American Institute of Chemical Engineers; cochair of the Climate Change, Sustainable Development, and Ecosystems Committee of the American Bar Association (ABA); and vice chair of the ABA's Air Quality Committee. Ternes is a fellow of the American College of Environmental Lawyers.  
Click to listen to her interview. You can hear more interviews in this series from the Chemical Heritage Foundation here.