AIChE President Otis Shelton and Spring Meeting Program Co-Chair Meagan Lewis kicked off the Spring Meeting Student Program, welcoming students from the US and abroad. The Student Program is sponsored this year by both Chevron and Dow Chemical.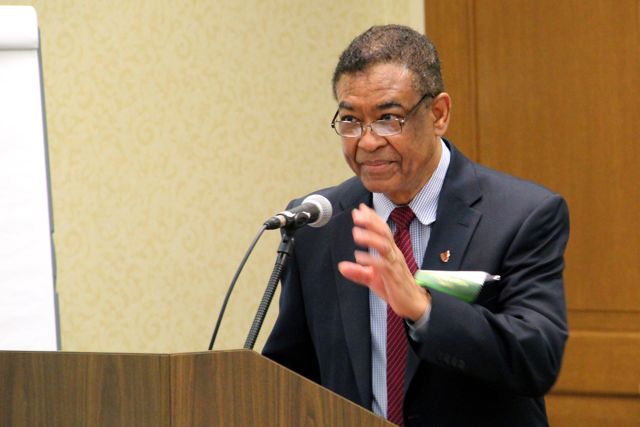 Industry Leader Panel
At the Industry Leader Panel five professionals from diverse backgrounds and companies discussed their career path after college. Panelists included Brandon Hochstrasser, Greg Yeo, Kate Gawel, Sara Linsday, and Syamal Poddar.
Round Table Discussion
The round table discussion was an invaluable session for students. Young Professionals from both industry and academia provided insight on topics including resume review, interview preparation, job relocation, graduate school, internships, and leadership.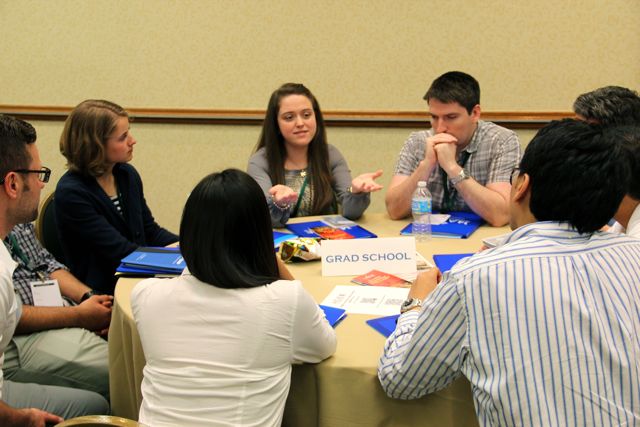 Student Networking Session
In the afternoon, students had an opportunity to network with industry professionals from a number of companies who employ chemical engineers, including AirProducts, AspenTech, Chemstations, Chevron,Corning, Dow, DuPont, Emerson, ExxonMobil, Merck, Nabisco, Praxair, and UOP Honeywell.
The student program includes an invitation to additional networking events, including the Opening Night Reception and Young Professionals Mixer. The program then continues on Monday with the keynote address, a series of student-related technical sessions, lunch, and then a plant tour at Dow Chemical, ending at 2:00 pm.