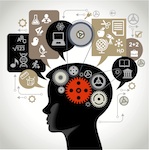 For an upcoming Chemical Engineering Progress (CEP) Career Corner column, I'd love to hear from you:
o What are you doing adapt to the changes in your field?
o Have your efforts to stay up-to-date had a positive or negative impact on your career? Why?
o What advice would you give others about continuous learning?
When you comment, please include your full name, city & state in your post - so that I can quote you in the article.
Thank you!