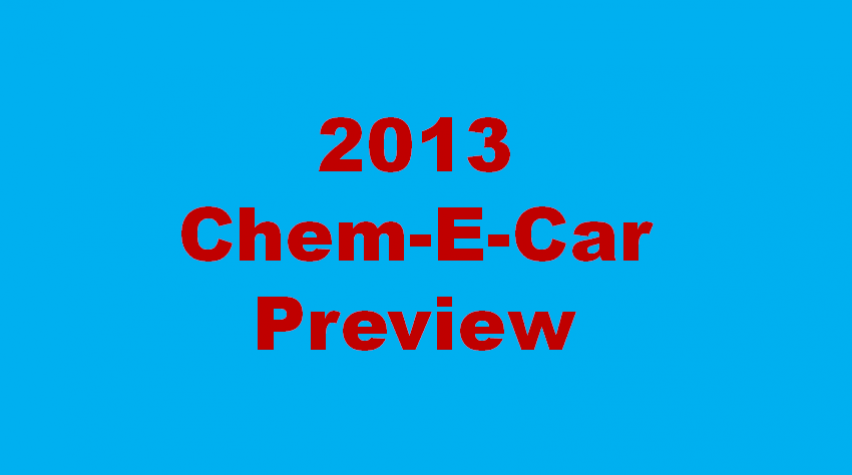 The 2013 Chem-E-Car Competition at the Annual Student Conference in San Francisco will take place on November 3. AIChE asked all schools participating to submit a spotlight/intro video showing off their car, their team, and telling the ChEnected audience exactly what makes their car special. If you'd like to know more about the competition,
see highlights from last year's
here and see the
list of 2013 Chem-E-Car teams.
Georgia Institute of Technology
.
University of Toledo
Chem-E-Car on Twitter
If you're part of a team, contact us on Twitter at @Chenected so we can add you to our #ChemECar Twitter list, and subscribe to our Chem-E-Car listto follow other teams on Twitter.If you plan to tweet about the competition or the AIChE Student Confernece, please use the hashtags #ChemECar and #AIChEStudentConf.