Voting for next year's AIChE Board of Directors is in progress at
http://www.aiche.org/election
. Have your say! The Young Professionals Committee (YPC) asked potential members of AIChE's board a few questions about Young Professionals and AIChE. They were asked to answer up to three questions, so you won't see responses from every candidate for every question. Over the next few weeks, you'll see their answers and get to know them better in a series of posts. Feel free to
visit the election page
to learn more about the election process and each candidate. Let's get started with the first question. Answers are shown in alphabetical order by position and then candidate last name.
.
How has being involved in AIChE aided your professional life?
President Elect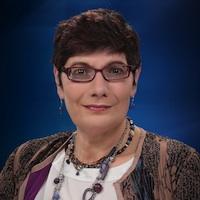 Because of my active involvement in the AIChE, I can claim a strong network in the profession across industry, academia, and government. More important than that connectivity, however, is the confidence it has given me to engage with people outside my usual sphere. I am not a joiner by nature, and early in my career, I was very uncomfortable in unfamiliar settings and situations. My initial AIChE activity was in the (then-forming) Process Development Division, where I met people who were like me in their day-job responsibilities but different in their workplace cultures. Interacting with the group, and assuming increasing levels of Division responsibilities, pushed me out of my old comfort zone and allowed (or forced?) me to shed my timid skin. I grew into a person with the confidence to work effectively within and across organizations and cultures. My experience is that success in one arena nurtures and supports achievement in others. Confidence in your abilities is something you own and project. It allows you to lead by influence, if not by organizational mandate. People respond to and respect the assurance that comes with demonstrated and proven skills. Further, external recognition and contribution are highly valued within most organizations. My management has recognized that my AIChE work supports the chemical engineering profession and reflects well on the corporation. While meeting my project goals is Job 2 (right after safety, Job 1!), my AIChE status gives me a unique stature within the organization.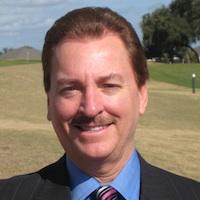 Becoming active in AIChE significantly aided my professional career. I first became active in AIChE in 1981 when I joined Air Products and Chemicals, Inc. in Allentown, PA. I started to attend the Lehigh Valley Section monthly meetings and was able to meet and network with folks from other companies, universities, and, more importantly, my new Air Products colleagues. I began to volunteer at the local section and eventually became Chair, Lehigh Valley Section. After participating in an AIChE Leadership Conference, I became interested in volunteering at the national level. I began looking into the Marketing Division but then learned that the Public Relations Committee was where I could make a difference. After chairing that committee I was asked to participate as a founding member of the Societal Impact Operating Council, and I became its third Chair. I was able to greatly expand my network and meet many wonderful chemical engineers that I used as mentors to help in my career at Air Products. I then volunteered on the Government Relations Committee and I also chaired that committee. Next, I had an opportunity to serve on the Board of Directors. The bottom line for me is that I was able to try my leadership skills outside of the Air Products work environment and develop those skills through AIChE volunteer activities. In addition, early in my career I quickly met my new Air Products colleagues, including senior Air Products leaders that I would not have interacted with during my normal workday had it not been for my AIChE volunteer activities. I was also able to rapidly expand my network beyond Air Products, which significantly helped my career, where I was responsible for forming R&D teams comprised of government laboratories, universities, and small and large businesses.
Treasurer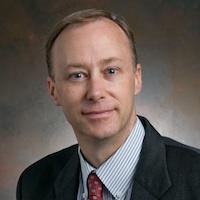 In 2005, I was asked by my company to investigate initiating a clean energy research business. Essentially my goal was to answer the question, "What should we be doing in energy?" Our organization, which is a national laboratory, had business ties to national security and environmental research. During that same period, I was also a member of AIChE's Research and New Technology Committee (RANTC), which is AIChE's "think tank" for new ideas within chemical engineering. Members of the committee, as well as others across the Institute, were also asking the same question, "What are chemical engineers doing about energy?" The staff and volunteer leadership at AIChE allowed me to place an energy survey into the Confex conference system. The survey was designed to poll members who were presenting papers at national conferences on the subject of energy. Thousands of chemical engineers responded to the survey and the results were published in three separate CEP Articles. Thus, I was able answer AIChE's and my employer's questions at the same time. The survey gave me a broad understanding of clean energy topics and, as a result of my research, I was subsequently promoted into the job I hold today. From a business perspective, the broad understanding I gained also helped my company to more than double its energy research portfolio over a five-year time frame.
Director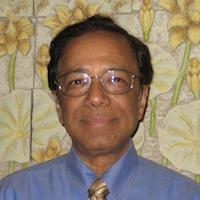 AIChE played a very important role in my professional and academic life. The involvement started from simple paper presentations in meetings to chairing sessions to getting highly involved with divisions and national committees. The interactions provided immense learning experience and continuous advancement of knowledge in various chemical engineering areas. I got chances to meet a lot of outstanding people from industries and academics. My involvement with students (as AIChE chapter advisor for over 25 years) allowed me to help young people in various aspects of chemical engineering and in their professional life. Marc-Olivier Coppens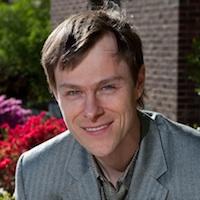 AIChE is fantastic for networking, meeting and discussing with other chemical engineering professionals, and for learning about all aspects of chemical engineering. It is the ideal avenue to interact with other chemical engineers. Chemical engineering is so diverse and ever-evolving in its applications that being involved in AIChE is essential to even staying informed. In my case, getting increasingly personally involved, whether it is via conference presentations and session planning, or via, for example, service in the International Committee, has allowed me to have an impact by leveraging my own experience and contribute to the organization, from assisting to ensure a high quality of AIChE conference sessions to helping AIChE become a stronger and more international organization. For someone who has worked on several continents (and more and more of us are or will!), the latter is particularly important.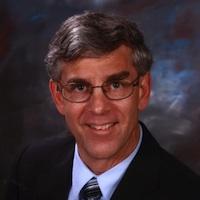 AIChE has really helped me in two areas. First, it has given me a place to share my research in the very specialized field of processing of nuclear waste. The Nuclear Engineering Division (NED), AIChE's oldest, also allowed me to serve as a session chair, learn about programming in a division, and later to lead the Division as chair. Many of my best friends in AIChE are my colleagues in the Nuclear Engineering Division. AIChE also helped me reinvigorate my career. As a father of two sons, I was busy coaching baseball, basketball, soccer and being involved in my kid's activities. Once they got into high school, they didn't need me anymore as a coach, just as a fan, and that didn't take nearly as much time. So I got reinvolved in my local section, got involved in leadership in my local section and NED, got involved in the Local Section Committee, the Career and Education Operating Council, helped lead the development of webinars in AIChE, developed the Virtual Local Section and these activities helped me to get promoted at work. I'm at the point in my career when I have time to serve my profession and I hope my activities are making AIChE stronger and better serving you. So I hope you find a place in AIChE, a local section, a division, a forum or committee because I believe it is in these smaller groups you will find encouragement and support as well as make lasting friendships.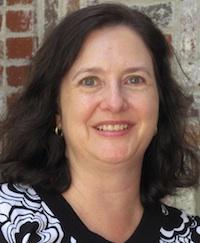 Early in my career I attended local section meetings to get to know people and learn more about my profession. Unfortunately, we do not have an active local section where I currently live, so I have lost that opportunity. Now, I find that attending AIChE spring and annual meetings provides an excellent way to network on a broader scale. The people I have met through AIChE have been wonderful resources as my interests developed over the years. Meetings are a great way to get to know the latest developments in my current area of study. The technical meetings also allow me to stretch my thinking. I try to attend one session during a conference that is in a field that I find interesting but know little about. AIChE's online resources have also proven helpful over the years as I wanted to learn more about emerging technologies or leadership skills.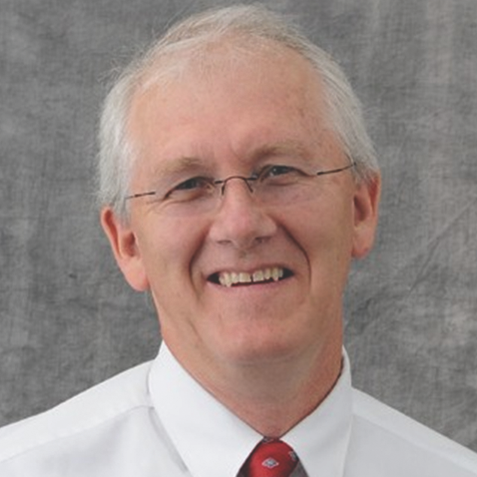 As a student I served as the student chapter president which helped me practice leadership skills in organizing and carrying out tasks involving many people. We hosted the regional conference, which gave me exposure to how other schools' chapters functioned. As a new professor I served as the student chapter adviser, which kept me focused on student interests and needs. I also was able to develop a more personal relationship with my students, which made me a better teacher. As a young professional I got involved with my local chapter and eventually served as the Local Section Chair, which helped me connect/network with many people at different levels in the company which helped advance my professional career. Through out my career I've also been involved in the national organization in the student chapters committee as chair and co-chair of the National Student Paper Competition, which has kept me involved with the top students from around the country. As a result I've been able to bring these names to the companies for which I've worked, which helped support and enhance my companies' recruiting efforts and allowed me to visit many campuses as a recruiter. Now I'm involved at the board level in the national organization, which allows me to participate in decisions related to my professional society. I consider myself a professional and I believe it is important to belong to my professional organization just as medical doctors and dentists and lawyers do.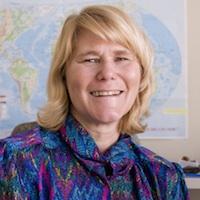 I got active in AIChE for selfish reasons. I needed a PE license to continue working as a consultant and doing design work. Shortly after taking the PE test, the California Board of Professional Engineers announced they were going to do a study and then eliminate a number of the engineering disciplines. Based on their rhetoric it was easy to conclude the chemical engineering PE was on the chopping block. I got involved in AIChE in a desperate effort to keep my license and hence my ability to continue doing the work I wanted to do. A single person pleading to the Board or to the state legislature is insignificant. But, speaking for a larger audience - the chemical engineers in the state - carries more weight. As a delegate from the NorCal local section I was able to help stop the Board's proposal to define all of remediation as a civil engineering-only enterprise. I was able to help draft and promote legislation that would explicitly support chemical engineering and other engineering disciplines. Getting involved in AIChE in this manner has removed some of the immediate hurdles to chemical engineers in California that could have kept us from working in our own profession. Although I started all this for selfish reasons - I evolved. Now I keep trying to change things in California even though I no longer am doing design or consulting work.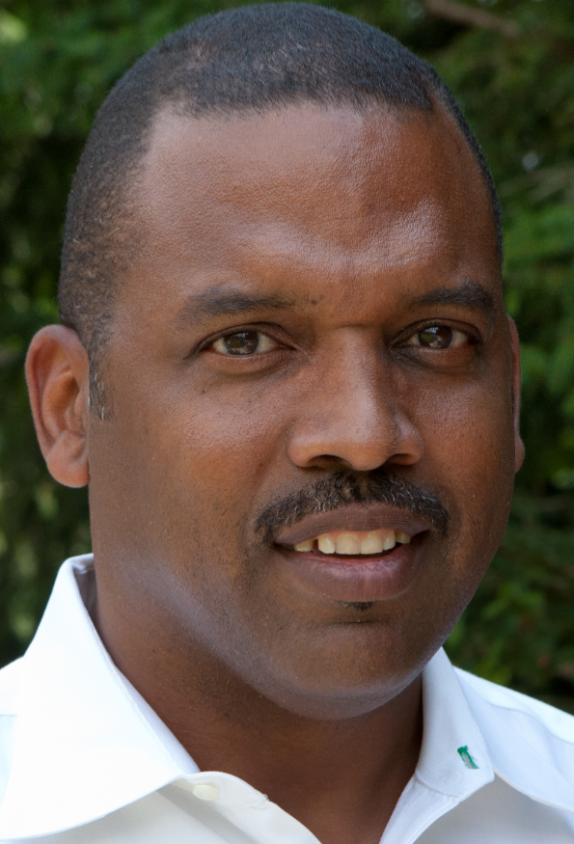 For me, one of the key benefits of involvement in AIChE is the access to educational and career development resources. The meetings and forums provide opportunities to learn about new technical discoveries (in some cases before they are published). There have been a number of occasions where things that I learned at AIChE meetings impacted the direction of my own work. More recently, as a member and chair of the Chemical Technology Operating Council (CTOC), I was able to directly influence AIChE's educational and career development resource offerings. CTOC, like the other operating councils, is charged with the responsibility of helping ensure that AIChE is providing value to its members. Particular responsibilities for CTOC include keeping the Institute at the forefront of chemical engineering knowledge and disseminating that knowledge. We accomplished these goals by overseeing the meetings and publications. Serving as Chair of CTOC also helped me enhance my leadership and management skills. I am proud of CTOC's accomplishments and will continue to participate in efforts to expand and enhance the AIChE's educational and career development resources. Finally, I would say that involvement in the AIChE has expanded my professional network. This expanded network facilitates identification of collaborators and potential colleagues, and new students and post-doctoral scholars for my research group.
Stay tuned for the responses to upcoming questions. See more about candidates' backgrounds here.