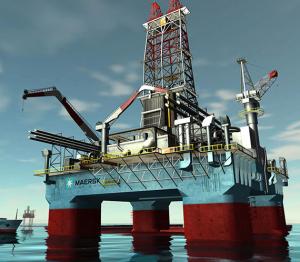 With oil companies building bigger super computer centers to faster analyze seismic and drilling data, and at least 187 new oil rigs under construction or on order, demand for data managers, petroleum engineers and other oil and gas workers has the whole industry scrambling to land top talent.
Tinged with panic, the word "dearth" is frequently heard around Houston. On top of that, the generational shift, which has moved the average age of oil and gas industry workers from 43 years old at the start of the millennium to as high as 60 years old today, continues to rise. So now Big Oil is bracing for what they call "the Big Crew Change."
Winning over new recruits, particularly younger, IT savvy college students, has gotten more complicated than just offering bigger salaries and signing bonuses. Headhunters told Houston's Fuelfix that company culture is increasingly important to new hires. So to not only compete with other oil companies but also with high tech giants like Facebook and Google, recruiters want to show that this isn't JR Ewing's oil business, and that cutting-edge technology has propelled the whole industry into unconventional plays on land and at sea.
Similar to Sim City
Maersk Oil, the Danish oil production company, has taken this strategy to its logical conclusion. By offering a free online simulation game called Quest for Oil, where players plan and manage global oil exploration, Maersk hopes they have launched an effective tool for attracting brainy high school and college students, the industry's IT-centric future. (Read the press release.)
"It's a sophisticated, fascinating industry, and Quest for Oil offers everybody a glimpse of what oil and gas exploration is all about today," says Jakob Thomasen, CEO of Maersk Oil, who has been aggressively promoting the game in the business media. Watch a short, sensationalized trailer for the game:

This game doesn't have the edgy excitement of Grand Theft Oil Tanker - that's the Somali pirate version. It's closer to games like Sim City, where players test their smarts - particularly their analytical skills - against a craftily designed, intelligent online bot dedicated to making sure they lose.
The ultimate goal is to beat the bot by building a successful oil company while battling against time, tight budgets, and harsh offshore conditions. To do that, players must develop a deep understanding of the industry, not only reading tricky seismic maps to find hidden reservoirs but also knowing which technology to use and when time and money are running out . These are real time decisions that can mean the difference between wining and losing. Welcome to the real world's time/money matrix.
Money
Each player starts by investing to get licences, equipment and assets. They also pay for advice to develop a firm grasp of the new technologies and escalating costs of oil exploration. Of course, if players aren't careful, they risk running out of money. On the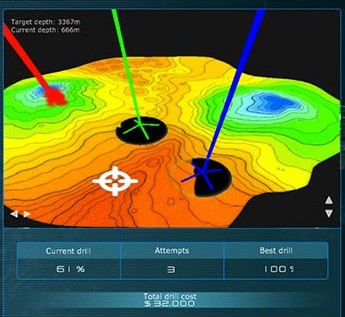 other hand, once a player produces a maximum number of barrels, the profits count toward a position on the leaderboard.
Time
Basically, players never know how long it will take to reach the oil reservoir. But even if the bot has made faster progress early in the game, there is still a chance to win by locating the best reservoirs and choosing the right technology, overtaking the digital bot to win.
"New times calls for new measures, and we want to use the computer game to tell the story of an extremely innovative business in a new and engaging way," explains Claus V. Hemmingsen, CEO of Maersk Drilling. Download the game here.
Adopting the Google lifestyle to Houston
Leaving the virtual world, in the battle to attract the most innovative engineering minds, Big Oil is copying Big Tech's best recruiting tool: the Googleplex. Exxon Mobil's new headquarters in Houston will put all of its local employees on one 385-acre campus, with on-site child care, fitness classes, and other Silicon Valley-esque amenities.
"They're thinking about creating an environment and culture that feels like a university," John Faragun, an outside recruiter, told Fuelfix. Turning traditional office spaces into bustling communities can rebrand a company as a fun and convenient place to work. And oil companies are all working even harder to just to stay in place.
Images: various, Maersk