By Nicholas Tesla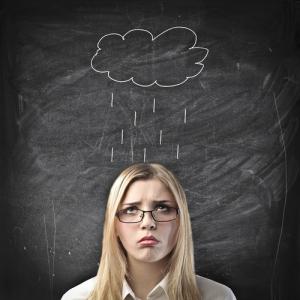 My name is Nicholas Tesla, and I'm an unemployed chemical engineer. That's not technically true; I am an avid blogger, and I work in a pizzeria to pay my rent. I spend my free time doing odd jobs: mowing lawns, clearing brush, painting houses. In short, my career isn't really "taking off" just yet. It's not for lack of trying - I've sent my resume to dozens and dozens of companies. I don't have an interest in graduate school, but it's something I've been considering since industry doesn't appear to be lucrative for me.
I contacted ChEnected after seeing a few posts from more successful ChemE's. "I got my dream job right out of college!" Nice. Good for you. I didn't. In fact, if the Internet is anything to be believed, chemists (and even chemical engineers) face a growing unemployment rate with just a B.S. degree, but that doesn't mean you can't do something to help your situation. So here is an article for the rest of us, an article written to the unemployed ChemE (wherever you are).
So you graduated. Now what?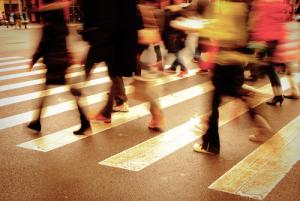 Did you not get that job offer before graduating? It can be emotionally difficult to watch as your friends head off to make $68k/year at Fortune 500 companies. "Hey! I'm totally smarter than Joe Smith? How did he get a job before me?" Even if you were smarter than Joe Smith, what did he do to score that awesome job? Did he co-op? Did he talk to professors more? Maybe he has a skill that you lack! Maybe his GPA was just better. Maybe his r?sum? looks better. But you cannot sit on your couch watching re-runs of Breaking Bad and think, "Man - I should get an RV and head out to the country...I'd make so much money!" You can't sit on your couch five days a week submitting your r?sum? via some online service to company after company. Odds are, a real person isn't going to see your r?sum? before you get that e-mail saying, "Thanks, but no thanks."
Being busy is good for morale, and it's good for the job search. So first thing: Go get a job. No employer is going to want a ChemE that sat at home and did nothing but try and get the job they trained for. I get it - from a young age we're told that if we don't want to have a future flippin' burgers then we need to get a good degree. Now you've gone to a good school, have a great degree, and you're being told that you're going to have to get a job flippin' burgers. This isn't forever. So do something. Try looking for lab tech jobs at the local college.
Use Facebook, Twitter for more than pictures of food
Next step? Get on social media and build a network. Log into that forgotten LinkedIn account, and add all your friends from college, your professors, folks you interviewed with. Add everyone! Make sure your profile looks like it belongs to a professional. You are a chemical engineer! You are marketable, and you need to represent that idea.
Get a Twitter account. Add journals and professors and students, and join scientific communities. I started on Twitter at the urge of a chemist and have since seen two interviews develop from it. Build a network and a reputation. I recommend making friends with ChemJobber.
AIChE and ChEnected already have a great resource for starting out in social media. Here's another great trick: point people to your LinkedIn on your r?sum?.
Ever thought about scientific writing? Start a blog, like I did, and write about what interests you - this can show future employers that you know what you're talking about and aren't just a pretty face.
Don't give up
I worked for a Fortune 500 company for 30 days. The company didn't have any projects for me. My manager had me scrubbing and organizing the lab. And then I got a call one Friday afternoon telling me that my contract was being terminated. My heart dropped, and I spent a month on my mom's couch doing nothing. But you know what? No employer likes a gap in employment. No employer is just going to magically come to you. You have to find them. If you use social media correctly, you'll have taken the first step towards your amazing future career.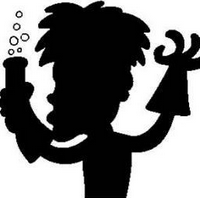 You can follow Nicholas Telsa (aka @KentuckyTesla) on Twitter and see what he's up to through the blog Kentucky Chemistry.