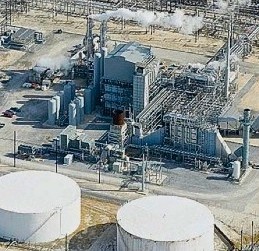 A milestone U.S. carbon capture demonstration project just began operation in Texas, which, as an emerging technology, companies still struggle to make cost-effective. Now up and running, the $400 million retrofit captures CO2 from the first of two steam methane reformers supplying hydrogen to Valero's Port Arthur refinery. The CO2 is then piped to an oilfield for enhanced oil recovery (EOR), according to a recent press release from Pennsylvania-based Air Products and Chemicals.
This is the DOE's first Industrial Carbon Capture and Storage (ICCS) project to begin demonstrating the potential of full-chain CCS technology at commercial scale. It will also involve a monitoring, verification, and accounting program to ensure the injected CO2 remains safely stored underground in the long term.
Ultimately a story about contrarians
Eventually the retrofit will capture up to 1 million tons of CO2 a year from both Air Product reformers, which produce the hydrogen Valero uses to create cleaner burning fuels. Since Valero's profits more than doubled last year because of higher margins, retrofitting technology originally installed to help process lower-quality oil would vindicate the company's 25-year strategy of refining sour crude instead of more expensive light sweet. A win-win for Valero and Air Products.
Meanwhile, Venture partner Denbury Resources has provided the pipeline to transport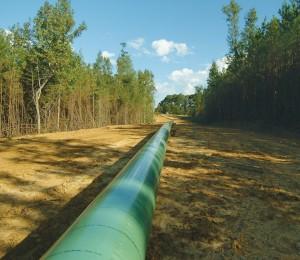 the captured CO2 along the Denbury Green Pipeline to their EOR operations in West Hastings, Texas. By insuring that about 17% more oil will be extracted from the field, this project will boost recovery of oil from 1.6 to 3.1 million barrels annually. "It means more oil for the refineries," Gloria Power of Air Products, told The Port Arthur News.
Denbury's contrarian story is as interesting as Valero's sour-crude arbitrage. The Plano, Texas, company's strategy to extract oil from depleted, mature fields through CO2 enhanced oil recovery, which also includes building over 1,000 miles of CO2 transport pipeline, has continued to grow at a compound annual growth rate of 30% for the last 12 years.
Vacuum swing adsorption
Air Products, the lynchpin between the two companies, has designed and retrofited the reformer unit to capture CO2, ordinarily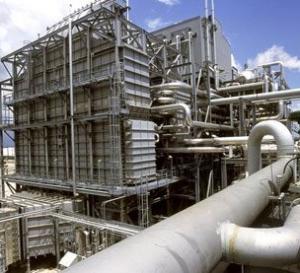 released and lost in the atmosphere, to separate the gas stream using a technology called "vacuum swing adsorption," resulting in a CO2 purity greater than 97 percent.
The Air Products CCS project was selected in June 2010 from a large group for funding from the American Recovery and Reinvestment Act of 2007. The project, which costs around $431 million, was only possible because of DOE funding, according to Air Products. "Without the DOE funding it would not be economically viable," added Power.
The Air Products hydrogen facility hosting the CO2 project is part of its Gulf Coast hydrogen plant and pipeline supply network, serving refinery and petrochemical operations in the region. So, in one way, this is also a story about the growing network of pipelines supporting and improving the Gulf Coast oil business.
Global Oxyfuel demonstration projects
Air Products has also worked on several carbon capture and sequestration (CCS) projects around the world for the power market. These projects include:
The world's first full demonstration of oxyfuel CCS with Vattenfall AB, one of Europe's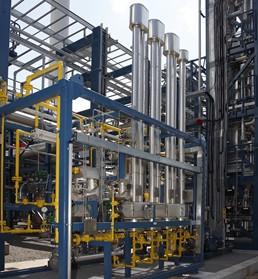 leading energy companies. Air Products installed its proprietary CO2 capture, purification, and compression system at Vattenfall's R&D facility in Schwarze Pumpe, Germany.
Working with the DOE, Air Products designed and constructed a CO2 purification system for an oxyfuel development project at a boiler-simulation facility in Windsor, Connecticut.
Air Products also demonstrated oxyfuel sour compression technology in work carried out by Imperial College London with flue gas from a 160 kilowatt coal-fired combustion installation in Scotland.