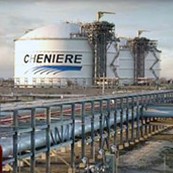 In the US, a distant decade ago (technologically speaking), accepted wisdom had domestic natural gas supplies shrinking and expensive liquefied natural gas (LNG) being imported to make up for the shortfall. To fill that need, Cheniere Energy's Sabine Pass LNG import terminal went into operation in western Louisiana in April 2008.
Adding insult to injury, Russia, Iran, and Qatar declared they were forming an OPEC-style gas cartel. This aggressive move by three countries that controlled 60% of the world's "known" gas reserves worried the US and Europe, as they stared into a dismal future as energy hostages.
Alexey Miller, President of Russia's Gazprom, boasted they were forming a "big gas troika," the Guardian reported. He promised that the era of cheap hydrocarbons had come to an end, "We are united by the world's largest gas reserves..."
A sweeping transformation
Just four years later, thanks to fracking and horizontal drilling, disruptive technologies already taken for granted, Alexey Miller's vision has been crumpled up, thrown away, and rewritten. Soon former imports into the US will be reversing direction: French oil and gas company Total just announced that it will buy liquefied natural gas from Cheniere Energy

Partners' Sabine Pass plant under a $6.3 billion, 20-year contract. The export deal will allow Houston-based Cheniere to continue an expansion to export the first LNG from the contiguous US.
Cheniere has been moving to enlarge the site to five liquefaction trains next to the existing LNG terminal and storage facility. The first two trains are under construction, according to FuelFix. "We believe that expansion in U.S. natural gas production owing to shale investments will continue, and will require the development of new markets such as LNG exports to accommodate growth for our domestic gas industry," a Cheniere spokesman said.
Last November the International Energy Agency acknowledged this rapid transformation in its 2012 World Energy Outlook:
"North America is at the forefront of a sweeping transformation in oil and gas production that will affect all regions of the world... links between regional gas markets will strengthen as liquefied natural gas trade becomes more flexible and contract terms evolve."
This comes as major liquefied natural gas projects are rapidly picking up steam around the world - with demand projected to reach almost 370 million tons by 2018, compared to 250 million tons last year.
The world's largest market
Meanwhile, a subsidiary of San Ramon, California-based Chevron Corp. announced it's buying a 50 percent stake in liquefied natural gas and pipeline projects in Canada, while obtaining rights to large Canadian gas fields. Early work is already under way on an LNG facility in Kitimat, British Columbia, where there will be two liquefaction trains, each producing 5 million tons of LNG per year. The facility has already secured export rights from the Canadian government.
George Kirkland, Chevron's vice chairman, said the site:
"is ideally situated to meet rapidly growing demand for reliable, secure, and cleaner-burning fuels in Asia, which are projected to approximately double from current levels by 2025."
Another large project will be sending LNG to Asia. Last week, Anadarko and the Italian oil and gas company Eni said they hope to begin exporting liquefied natural gas from Mozambique in 2018, after signing a deal to build a massive plant in the east African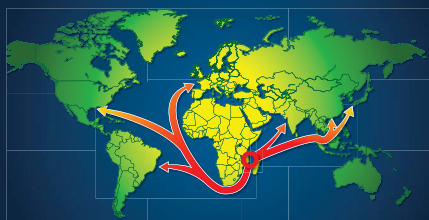 country. The facility, the second largest in the world, could have a capacity to produce 50 million tons of LNG a year, beginning in 2018.
Bloomberg reports that Mozambique's offshore fields may hold as much as 250 trillion cubic feet of gas, enough to meet world consumption for more than two years, according to national oil company Empresa Nacional de Hidrocarbonetos.
Completely shifting gears
Last September, coming full-circle from 2008, Reuters reported that Russia and Japan had signed an agreement to develop a $7 billion LNG plant on Russia's Pacific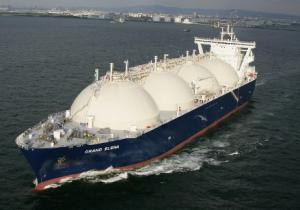 coast. Japan's pressing needs are very clear: by purchasing a third of global LNG demand in 2011, the country has been expensively shifting away from nuclear power since the Fukushima disaster.
In a change of fortune, Gazprom, the world's largest gas firm, is diversifying away from the European market, where it faces profit pressure from weak demand. The Asia-Pacific market is the world's most sizable, and Gazprom deliveries to it are expected to overtake exports to Europe in the coming years.