During that long daily commute, have you ever wanted to switch off your smart phone, open the windows and shout at the driver in the slow lane: It's time move to Houston and disrupt the energy business! Or, if you're not a future CEO and narcissist like the late Steve Jobs, and just a girl or a guy with a dream, mutter: Why aren't I in Houston - that's where all the action is? But you've left that exciting business plan mouldering in the bottom of your office desk drawer for months.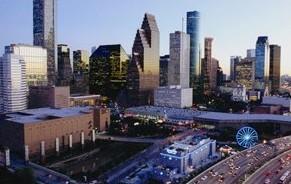 Well, the Surge Accelerator in Houston, Texas, has a win-win proposition for you. It's the only accelerator in the U.S. focused completely on energy software. The founders say that "it is located at the intersection between energy and IT," from the smart grid to energy trading software to oil industry analytics that help companies find expensive hydrocarbons more efficiently. Open to companies from all over the world, Surge has been accepting applications for its second spring class, when it will take ten startups and provide them with $30,000 in seed funding, free office space, and access to dozens of mentors in exchange for a six percent equity stake. The video above explains their accelerator model. Companies that apply should fall into one of five focus areas:
Smart grid applications
Energy trading and risk management
Digital oilfield
Energy efficiency
Regulatory compliance
The bootcamp culminates in the Big Pitch
After this spring's ten week crash course, and once the tyro CEO's have tweaked their business models and made contact with energy movers and shakers, they'll finally pitch their still wet-behind-the-ears ideas to 500 SURGE Day investors, ranging from local venture capitalists to global companies like Siemens Venture Capital and IBM's VC arm. "Most entrepreneurs are't coming for the (seed) money," co-founder Sarah Groen told The Atlantic. "It's for mentorship and access to investors they'd have trouble meeting otherwise." Since completing the program, last spring's graduates have already raised an additional $6 million, while adding more than 20 new employees. And several companies have decided to stay in the Houston area. Germana Paterlini, CEO of big data company FuelMiner and a SURGE Graduate, is a big promoter: "SURGE gave our startup the jolt it needed. We'd been tinkering with the idea, but were uncertain how to make it happen. Within the first week, we had access to this incredible network of mentors, potential investors, and customers." Kirk Coburn, SURGE Co-Founder: "We support companies during their earliest and most critical stage by immersing founders into the energy ecosystem unique to Houston, 'The Energy Capital of the World.'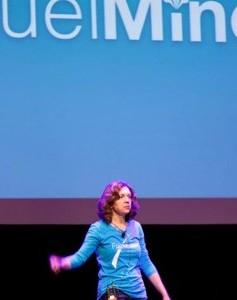 Crucial introductions in the tight-knit energy world
Home to 5,000 energy companies, Houston is America's fourth-largest city and adding information technology jobs faster than almost anywhere else in the country. Texas is also one of the most deregulated energy markets and leading in smart meter installations. Texas is "the biggest, baddest energy market in the country," said partner Sarah Groen.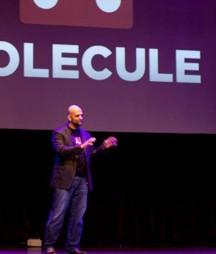 "It's the heart and soul of the energy business. Everyone we want to talk to is here," said Molecule Software CEO Sameer Soleja and graduate, who is creating cloud-based energy trading software. "Surge made crucial introductions and helped us think through a lot of things we wouldn't have thought of until later on." While an accelerator in San Francisco might be swarming with twenty-somethings, Surge entrepreneurs are typically in their late- to mid-thirties. "Most of our entrepreneurs are older because (energy is) a complicated business," Coburn said. He also knows that his accelerator is making a long 3-to-6-year investment in these graduates, who will mainly sell to companies that take a long time adopting new technologies. Of course, the recently "birthed" startups will all benefit from SURGE's existence - but in the long run, the program could add a vibrancy to the Houston energy ecosystem while improving efficiency throughout the entire energy industry. If Surge is wildly successful, spinning out a cadre of new businesses, then it might even entice a competitor to open up shop across the street. Dueling accelerators could really turbo charge innovation in Houston.
Photos: various, Surge