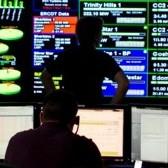 The high-priced high-tech race to find and extract more oil just escalated again - and British Petroleum's accountants know it won't be the last time.
Processing seismic data at speeds a little over a petaflop can't do the job quickly enough anymore, because higher drilling costs and cheaper, faster chips have raised the bar again. And shareholders are looking for assurance. So to gain a competitive edge over other oil majors like Exxon and Shell, BP iss spending $100 million in its search for oil and gas over the next five years to replace its current Houston data center with what the company calls the "largest supercomputing complex for commercial research in the world."
The new supercomputing facility is scheduled to open in mid-2013 at BP's Westlake Campus in Houston, according to the company's press release. Although based in the US, it will have global reach, and the three-story, 110,000-square-foot facility will serve as a hub to manage a growing river of seismic and geologic data pouring in from 15 completely new international oil and gas plays that will come online between 2012 and 2015.
"This is not just about building a bigger and better computer," said Robert Frayer,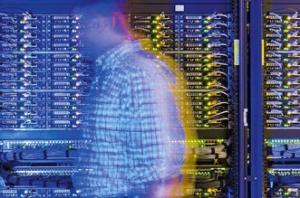 eExecutive vice president production. "BP's new high-performance computing center (HPC) will be as important to our global search for new energy as any piece of equipment we employ today."
Although BP's current HPC center was the world's first commercial research facility to boast a petaflop processing speed, now it's maxed out its shared space at the company's Westlake Campus. Once up and running, the new data center will pay off in many ways: the increased computing power will help teams work more efficiently and accurately, while reducing drilling risks and exploding exploration costs.
Hedging the high costs of ultra-deep drilling
As the costs for ultra-deep rigs jump to $600,000 a day, the new supercomputer's 67,000 CPUs will chew through data at the speed of two petaflops, giving BP scientists the power to do complex imaging projects in one day that would have taken four years just ten years ago. Essentially scientists will see seismic details they've never seen before, and much more cheaply than previously possible.
To manage all of this data, the new supercomputer will boost total memory to 536 terabytes and disk space of 23.5 petabytes. Then, by joining the extra processor speed and expanded memory with fiber optic cable to drilling platforms, the company will continue to save money by keeping highly paid specialists like well-site geologists and directional drilling specialists on shore - but equipped with even more sensitive tools.
They'll be able to fine tune their ability to respond when something goes wrong or appears that it might go wrong. Offshore Magazine watched a rapid response after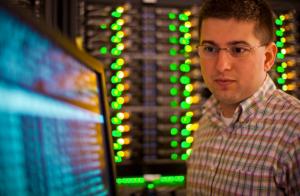 a tool failed downhole:
By direct fiber-optic link to the platform, the contractor was able to reprogram the tool downhole. That saved $300,000 by not having to fly a specialist out to the platform and a trip out to retrieve the tool, with all the downtime that would have entailed.
Building on a history of accomplishments
These technological advances are especially important to BP as it pursues new gas and oil plays worldwide. About 35 of its exploration wells will target prospects, each with over a quarter-billion barrels of oil equivalent of potential resources. As part of this expansion, BP has roughly doubled spending on seismic data over the last few years and intends to keep investing at this higher rate.
In addition to enabling future growth, the new computing center in Houston will also feature improved electrical and cooling systems that reduce power consumption by 30 percent over the current facility, as well as space for other BP technical support systems and offices.