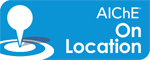 The 2012 edition of National ChemE Jeopardy took place from 4:00 to 6:30 at the 2012 AIChE Student Conference. For the 1st round, the nine participating teams were split into three rooms as answered questions from the categories, which are listed below.
Round One Categories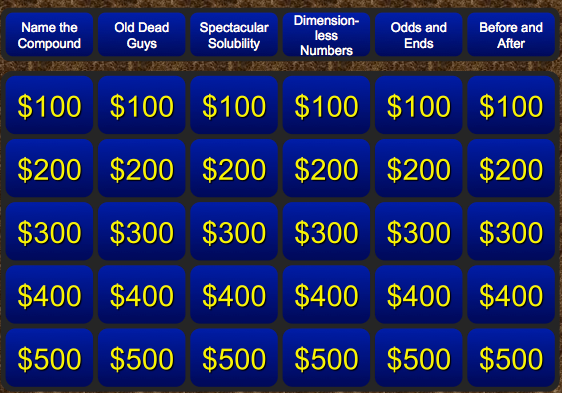 Three Rooms of 9 Teams
Room 301/302:
Texas Tech
University of Iowa
Bucknell University
Room 303/304:
University of Utah
University of Maine
Oregon State
Room 305/306:
University of Cincinnati
Texas A&M
New Mexico State
The final round was played by the winners of Round One, Oregon State, University of Cincinatti, and University of Iowa. The categories for the final round are listed below.
Final Round Categories
The winner of this year's ChemE Jeopardy is the University of Cincinnati!