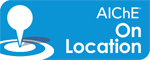 Perhaps you can infer some of Pittsburgh's history just by the name of their football team, but Pittsburgh is steeped in a wide-ranging industrial history. Pittsburgh was incorporated as a city in 1816 and its position at the convergence of three waterways (Allegheny River, Monongahela River and the head of the Ohio River) as well as its wealth of natural resources (natural gas, timber, limestone, coal and iron), made it ideal for the growth of industry. Known early on as the "Gateway to the West," it was the site of fort on the path to the new frontier.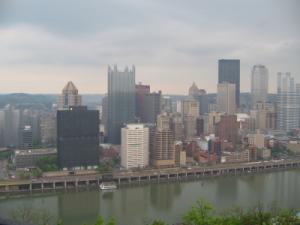 Andrew Carnegie, a Scottish immigrant who settled in the Pittsburgh area in 1848, became very successful by using the Bessemer process of making steel. This process oxidizes and burns off the impurities in pig iron and allowed steel to be mass produced cheaply. Henry Clay Frick, born in the Pittsburgh area, began a partnership in 1870 at the age of 21 that produced coke, a major component of the steel making process, from coal using beehive ovens. The city's iron industry helped to support the needs of the American Civil War and the Steel industry helped to support American efforts in World War II. In 1984 the last steel mill closed in Pittsburgh, but you can visit the Rivers of Steel National Heritage Area to learn more about this pivotal industry in our country's history.
Though there isn't a sports team named after it, Pittsburgh was known for its glassmaking for many years. The first glass producers set up shop at the turn of the 19th century. In the late 1800s, the first plate glass factory in the United States set up shop in Pittsburgh and by 1920, the majority of glass used in the United States was produces in the Ohio River Valley and western Pennsylvania.
In addition to industry, art has been a large part of Pittsburgh history. Pittsburgh was the home of Andy Warhol (visit the museum) and Henry Clay Frick was a large collector of art (visit the museum).
And last, but not least - George Romero, the filmmaker of Night of the Living Dead, Day of the Dead and Dawn of the Dead attended Carnegie-Mellon University in Pittsburgh. (Night of the Living Dead was filmed a mere 30 miles from downtown Pittsburgh!).
So, this is really the city that has it all: rivers, rich industrial history and zombie-fighting know-how.