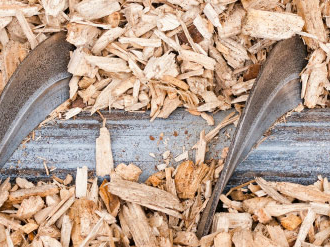 Houston-based Waste Management Inc and Renmatix, a small Pennsylvania-based startup, will try to convert post-consumer waste into affordable sugars by expanding Renmatix's proprietary process beyond woody biomass to include urban waste material. Already able to convert 3 tons of biomass to sugars daily, Renmatix's technology has quickly matured.
The video includes Fred Moesler, VP of Process Technology and Dow Chemical veteran, who explains how Renmatix's Plantrose process uses "supercritical" water - a state in which water acts as a solvent to deconstruct a wide range of non-food plant material down to base sugars.
Joining global chemical giant BASF, Waste Management's investment in Renmatix's technology follows earlier interest in several other companies trying to convert garbage into fuel and electricity.