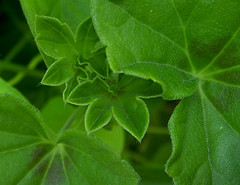 Every month, the Virtual Local Section (VLS) of AIChE hosts a webinar featuring an accomplished and influential keynote speaker. This month the VLS is honored to present Laura J. Gimpelson. Don't miss her presentation Thursday, July 26th from 9-10pm EDT.
Laura Gimpelson is a registered professional engineer in multiple states with more than 30 years of experience in the use of green remediation technologies to address contamination from organic and inorganic compounds, heavy metals and explosives. She is also experienced in the implementation and auditing of industrial and commercial environmental and safety compliance programs, and is well-versed in site assessments using USEPA, AAI, ASTM and FDIC protocols. For more about Laura, read her
biography on the VLS website.
Below is an interview with Laura about the subject of her upcoming presentation.
[VLS] Who will benefit most from your presentation?
[L.G.] Managers, engineers, and scientists implementing and managing remediation projects and spill cleanups. This presentation provides a framework to use to determine which cleanup option will have the largest total environmental benefit for the money. It also allows for review of social issues that can influence the selection process while still in the initial design stage.
.
Given that many members of the Virtual Local Section are also with the Young Professionals of AIChE, which mentor(s) and experiences most influenced your career? How so?
My experience as a summer intern with the US Corps of Engineers: It gave me an understanding of how the regulators approach enforcement and review of compliance and remediation plans, especially when the reviewer was not technically trained.
Associated process engineer with Shaw: I learned the value of walking around the client's facility and talking with the operators and admin staff to locate the technical information needed to prepare steam, water, solvent and other ancillary site-wide mass balances needed for evaluating process improvements, energy conservation, and emission and waste reduction proposals. Also I identified procedure changes that had major costing savings.
Mentor: Dad (Stan Gimpelson), since he was a chemical engineer and I could learn from his experience and what he would have done differently.
.
Given our geographically diverse membership and that many members likely work in or with developing economies, what opportunities exist in developing countries for sustainable remediation?
This presentation provides a framework to evaluate alternatives to traditional remediation options, such as landfilling or pump and treat, so that they do not make the mistakes the developed countries made in cleaning up contaminated soil and groundwater in the 1980s and 1990s.
Sustainable remediation's goal is to destroy or extract the contaminate at the source using as little virgin materials or locations as possible. It also looks at the benefits of doing nothing when the health risk of exposure during cleanup is higher that the health risk of leaving it in place and isolated from the environment and human contact.
.
As a highly successful female engineer, you are a role model for younger engineers and managers. What advice do you have for women who aspire to a career in chemical engineering?
Choose your battles wisely. As the first and often only non-admin woman at a job site or in an office, I had to remind the men that I approached my work differently. I did not believe in using just the stick but believed the carrot was as - or more - important than the stick in getting things done.
Also I did not become a specialist but worked to become a generalist in environmental, health, and safety fields so that I could handle 90% of the issues in the field and knew who to call to handle the remaining 10% that was highly specialized.
.
Final Comment from Laura:
Sustainability is more than reducing your carbon footprint or greenhouse gas generation. It is a holistic approach to using the plant's resources to meet today's needs while allowing our great-grandchildren's great-grandchildren to meet their needs.
The Virtual Local Section (VLS) serves chemical engineers who don't live near a physical local section. Our motto is "No Chemical Engineer Left Behind." Visit the AIChE Virtual Local Section website at http://virtual.aiche.org/