Welcome to the 12th comic in the Boil's Laws comic strip series, brought to ChEnected by artist and chemical engineer Rich Byrnes.
You can see a or the first in the series here. Read about the inspiration behind Boil's Laws here. Read all the comics here.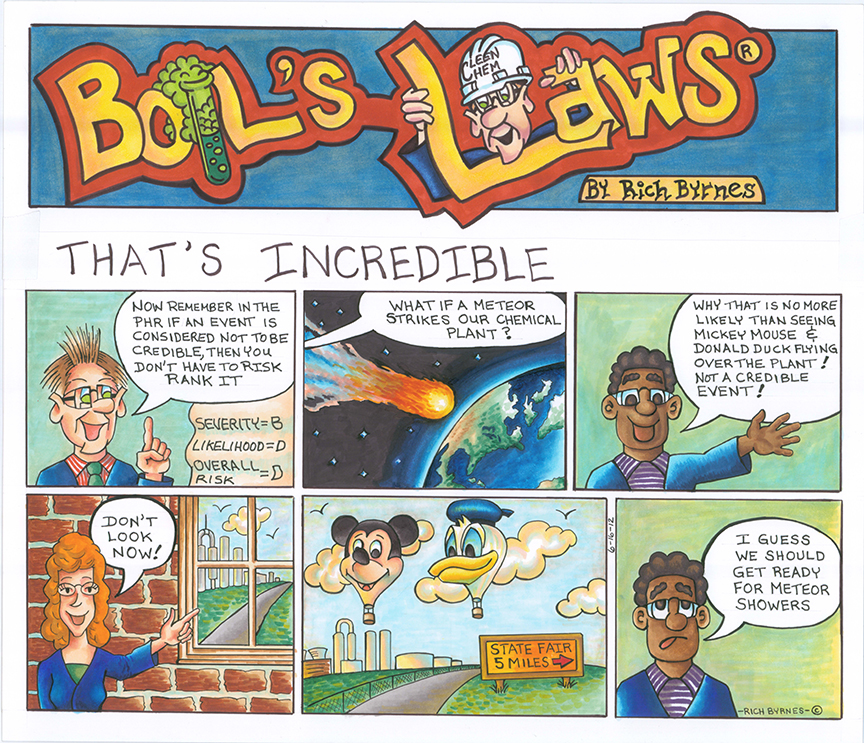 MUST SEE: This comic was inspired by real-life events described by Peter Lodal in this video at 6:06. In this post you will also see photos of balloons descending on a chemical plant.