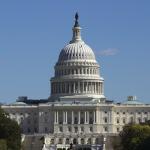 Rich Wells, site director and Dow vice president for Michigan Operations, spoke at AIChE's Mid-Michigan Section's Spring Banquet, urging engineers to get involved in the political process.
As reported by the Daily Midland News,Wells said that engineers, being innovative, analytical, and long-term thinkers, can help positively influence politicians whose decision-making may too often be influenced by perceptions rather than by expert knowledge. Via Midland Daily News:
Chemical engineers can use their subject matter expertise to bring sound decision-making to Washington, which is critical in the heavily regulated chemical industry, Wells said. He said the government lacks statesmen who are courageous enough to do what's right despite the short term risks, instead having many politicians who are concerned about getting re-elected.

Wells said key principles when working on policy are to get involved; be constructive, not destructive; offer solutions, not whining; learn the politicians' language but don't lose your own perspective; and acknowledge the politics in the situation but don't get stuck in either of two competing sides.
Read more about Rich Wells talk at the AIChE's Mid-Michigan Section's Spring Banquet on the Midland Daily News Site.Wells went on to say that companies often talk about what possible legislation should exclude when speaking out on issues. Dow wrote alternative language and offered legislative solutions to get similar results but in a different way.
Learn more about AIChE's Mid-Michigan Local Section.