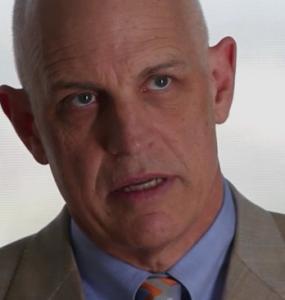 Earlier this month oil man Riggs Eckelberry was not to be found at the Houston Offshore Technology Conference, where oil and gas insiders went to see new technology that will speed oil and natural gas to market. It seemed he was a no-show at the perfect venue to rub elbows and kick the tires, so to speak. Why? He had fracking on his mind, and more precisely, technology that promises to resolve the issue of polluted fracking water.
He was several states away at Los Angeles-based OriginOil, to discuss the new technology. OriginOil is a services company that builds technology to help algae farmers convert algae into renewable crude oil, and he thinks that dewatering algae is the path to cleaner well sites. Why the confident? During OriginOil's time-lapse demo video, in less than an hour the water and biomass separate spontaneously. Unlike conventional systems, no chemicals or heavy machinery are used in this single-step process:
If you're still not convinced that Eckelberry is a an oilman, just read one of the many conspicuous quotes on OriginOil's website:
"Ultimately it's about fuel and our vision was that algae made petroleum long ago, and it can do it again."
Also, here's a 2011 video about OriginOil and its australian demo plant ( the algae oil patch):
He's just more of a nouveau oilman, and OriginOil is the Baker Hughes or Schlumberger of algae. Eckelberry's process has been found to remove 98% of hydrocarbons from a sample of West Texas oil well fracture flowback water in the first stage alone. He thinks the results point to a potentially valuable application of the company's core water processing technology, and as the domestic natural gas and petroleum industry grows, so does the challenge of disposing of the the large amounts of produced and fracked water.
In the lab, OriginOil researchers have clarified samples of "flowback water from a Texas oil well carrying heavy concentrations of dissolved organics, known as frack flowback," according to a release. Eckelberry said that the company has a process which pulls solids out of solutions. "We've learned to do it so well with algae - it's easy to do with produced water." This test sample was taken from an oil well from which 200,000 gallons of oil-rich water flowed back over a period of two weeks.

The water resources firm PACE Engineering supplied the sample and analyzed the results."The first pass results showed not 70-75% removal of hydrocarbons as is typical of current technology, but 98 per cent. We realized then that this could be a game-changer for the oil and gas industry," Andrew Komor, vice-president for environmental water at PACE Engineering, told GreentechMedia.
Eckelberry added, "Oil well water cleanup is a multi-stage process. We work at the first stage to 'break the emulsion' and quickly remove nearly all of the petroleum without chemicals. We could contribute to the economical re-use of oil well water, a win for the industry and the environment."
"We intend to aggressively explore oil and gas licensing opportunities while staying the course in algae harvesting," added Eckelberry.