Over a year ago, many chemical industry executives felt that "the stars appear to be aligning for a supercycle for the US petrochemical sector." The reasoning went: the US shale gas explosion had handed US producers a sustainable competitive advantage in the form of abundant and cheap feedstocks because the era of low-cost feedstocks (oil) was over for Asian and European producing nations.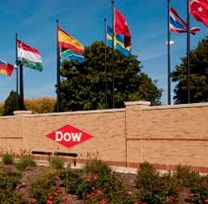 This would aid US competitiveness, and "may induce capital investment in the US." Hassan Ahmed, from New York-based Alembic Global Advisors, was one of many analysts who agreed, projecting a global petrochemical supercycle propelling profits upwards through 2013-2014:
In the US, producers have become even more cost-competitive on a global basis as Brent crude oil, the benchmark for European and Asian naphtha prices, has "gone through the roof," while US natural gas prices have declined, Ahmed notes. "What was already looking good for the low-cost producers is looking even better."
Naphtha vs Natural Gas
Since Ethylene (see Mintec article) can be manufactured from natural gas or crude oil derivatives, this results in four fairly distinct and separate trading regions: US, Europe, Asia, and the Middle East. Asian and Europe, due to constrained natural gas reserves, rely of the naphtha routes, while the US and Middle East (with cheap and plentiful natural gas sources) can opt for this route.
While low natural gas prices have been good for the chemical industry in general, and Dow in particular, with company sales of $60 billion up 12 percent from 2010 helping to fuel expansion plans, Joseph Chang, a writer at ICIS Chemical Business, looking past 2014, is worried the boom will lead to an eventual sales bust, caused by a flooded market. He's concerned about a gusher of so many new projects, and wondering if the market will be able to absorb the record output. This includes Dow's Freeport, Texas, cracker, which is part of an overall $4 billion investment in Dow's ethylene and propylene production on the Gulf Coast. Dow's Freeport complex, already Dow's largest worldwide site, which currently employs 4,200 Dow workers and 3,000 contractors and accounts for 44 percent of Dow's U.S. production, will have annual ethylene capacity of 3.3 billion pounds when fully operational.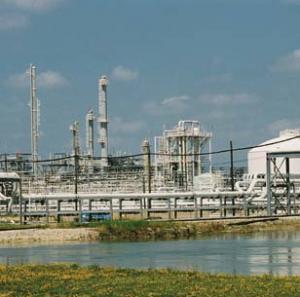 Glut - Flooding the Market
Recently, Dow joined Formosa Plastics Corp, which had announced new spending of $2 billion to soon expand its site in Point Comfort, Texas, and Chevron Phillips, Westlake, and Nova Chemicals which will also either build new facilities or expand ethylene capacity at existing locations on the Gulf Coast. South Africa-based Sasol, which already has a mid-size cracker in Lake Charles, Louisiana, is considering the construction of a 1.0-1.5m ton/year cracker at the same site. Finally, Shell Oil Co. will also build a new cracker in western Pennsylvania - near the Marcellus Shale. According to Chang, the US ethylene market could see a 29% capacity increase by 2017:
Ultimately, a 29% boost in US ethylene capacity by 2017 will cause a profound disruption in the market. Many things have to go right for this capacity to be absorbed into the local and global market. Many are counting on naphtha-based crackers in Europe and Asia shutting down. Yet for Europe, integrated polyethylene (PE) margins have equaled or exceeded those of US ethane-based producers in every year from 2008-2011. So far in 2012, US producers have taken the lead as ethane prices have plunged.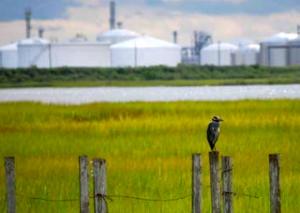 Chang's also worried that the industry is automatically counting on a wave of Europe cracker closures. However, remember, Ahmed felt optimistically in 2011 that the higher-cost petrochemical producers in Europe and Asia would take the fall:
"The way I see it, with 50-60% of global capacity still in the hands of naphtha-based producers, if there is demand destruction, those are the companies in greatest jeopardy," he says. "We should start thinking about the US producers, with the huge cost advantage they have now, as being more similar to Middle East producers in terms of operations. Even in a downturn, the Middle East players tend to run their facilities flat out."
Of course, 2017 and beyond lies in the haze of the distant future, and it's anyone's bet how this will play out. Whatever happens, it will be fascinating to the watch from the sidelines.
Graph: Production, Mintec, Photos: various, Dow Chemical