Student winners of the Virtual Local Section (VLS) Student Poster Contest will present their work online at the next VLS meeting on Thursday, April 26 from 9:00-10:00 PM EDT.
Also, student chapters from around the world are encouraged to participate in this VLS meeting. The student chapter with the most members participating will receive a $150 prize for their student chapter.
The winners and their posters are:
1st Place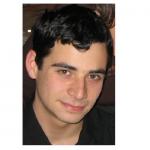 Gregory Trigub, UC Berkeley


Isothermal and Non-isothermal Ice-Crystallization Kinetics in the Gas-Diffusion Layer of a Proton-Exchange-Membrane Fuel Cell, Gregory Trigub, UC Berkeley

.
2nd Place
Eric Miller, Stanford
Selective Solution Shearing Deposition of Organic Semiconductors using Pre-Patterned Substrate Wettability
.
3rd Place


Sammy Gulrajani, Rutgers
Salicylic Acid-based Biodegradable Polymers for Controlled, Localized Drug Delivery
.
More about the Virtual Local Section
If you'd like more information about the VLS and its meetings, you can visit virtual.aiche.org and can also check out its newsletter. In addition, you can connect with VLS on Facebook or through LinkedIn.
Joining VLS is free. To join, visit this link.
WEBEX MEETING LINK (4/26, 9:00-10:00 PM EDT)