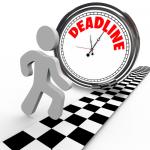 If you would like to present your work or research at the premier educational forum for chemical engineers interested in innovation and professional growth, please submit your abstract to our Call for Papers.
We are currently looking for submissions for any of our groups which include the Separations Division, the Education Division, the Management Division, the Process Development Division and many more!
In addition to these groups, this year's meeting will feature 11 topical conferences and two congresses. 2012 is also a great year for new topical conferences including, among others, Biomedical Applications of Chemical Engineering and Sustaining Water for Future Generations.
Join us in Pittsburgh
This year's Annual Meeting, Cleaner Energy, Stronger Economy, Better Living, will be held October 28 - November 2 at the Pittsburgh Convention Center in Pittsburgh, PA.
Come join us in Pittsburgh and submit your abstract to our Call for Papers. Submissions may be entered until May 2, 2012 at 11:59pm (EDT).
For more information on this year's Annual Meeting, visit our webpage.