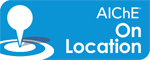 Sounds of thundering engines roared around the perimeter of the normally tranquil Discovery Greens in Downtown Houston, Texas. From afar, the scene resembled a Formula 1 race: cars boasted corporate sponsor decals and swung through the turns passing on the inside as they jetted off towards victory. Well, it really wasn't quite like a Formula 1 race, but for the chemical engineers on the scene, the Shell Eco-marathon was far more exciting.
More than 1,000 students with 113 vehicles from high schools and colleges across the United States met in Houston to compete in the 2012 Eco-Marathon Americas competition, now in its sixth year. Students were challenged to drive farther than their peers on one gallon of fuel using any of the following technologies: diesel, gasoline, ethanol, FAME, solar, hydrogen and electric battery technologies.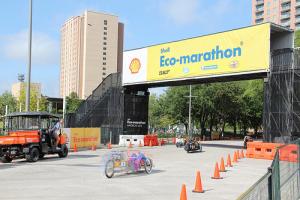 The Shell Eco-Marathon aims to promote the spirit of competition as well as engineering problem-solving. Over the weekend, the students came face to face with their competition to duke it out on the race track and decide which schools were able to design the most fuel efficient vehicles. The pictures illustrate just how creative some of the designs were.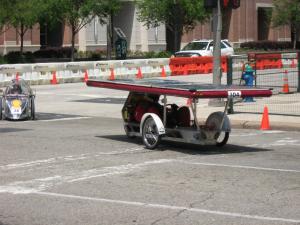 Here are just a few of the winners' achievements by:
2188.6 miles per gallon gasoline (Mater Dei High School - Evansville, Indiana)
A run (10 laps) of 611 miles per gallon gasoline (Mater Dei High School - Evansville, Indiana)
488.7 miles per gallon diesel (Louisiana Tech University - Ruston, Louisiana)
For more information on the results, see the Sunday Wrap Up Page.
This year, the Eco-Marathon also happened to coincide with the AIChE Spring Meeting and 8th Globlal Congress on Process Safety. The concept vehicles were special treats for those attending the conferences.
See the ChEnected Slideshow: