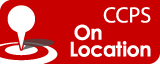 Between sessions at the 8th Global Congress for Process Safety in Houston, we sat down with Peter N. Lodal, technical fellow, Plant Protection Technical Services at Eastman Chemical Company, to hear his thoughts and advice for young engineers working in process safety.
Check out his video in the panel at right to hear some great insights as well as an extraordinary example from Peter's own career that illustrates that the unexpected is bound to happen.
Peter is also Eastman's representative to the Center for Chemical Process Safety (CCPS) Technical Steering Committee and serves as the chair of the CCPS Planning Committee.
DOWNLOAD: You can read more about the incident and see more photos in this one-page PDF download.