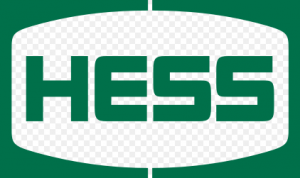 Looking for predictable profits in services, the Hess Corporation recently announced the launch of Hess Energy Solutions, which offers long term energy management for commercial customers. "Faced with higher energy prices, organizations want to improve energy efficiency and minimize their cost and impact on the environment," Bill Hanna, vice president of Hess Energy Solutions, said in a press release. Hess, the former owner of one of the world's largest refineries, has also been pinched by energy prices: ever more expensive imported oil, and cheap natural gas. But Hess isn't alone.
Marathon Oil
Facing declining refinery margins, a new corporate era began last June when Marathon Oil, the fourth-largest US integrated energy company behind Exxon, Chevron and ConocoPhillips,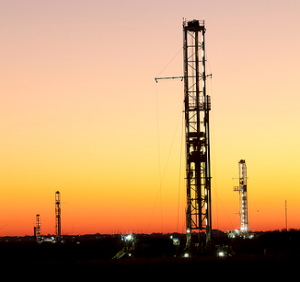 completed the spinoff of its large oil refining business in Ohio, renamed Marathon Petroleum.
Marathon Oil relaunched in Houston as much smaller oil and gas production company and quickly announced a $3.5 billion deal to double its acreage in the Eagle Ford Shale formation, a fast-emerging oil and gas play in South Texas.
ConocoPhillips
ConocoPhillips, located in the Energy Corridor district of Houston, Texas, is in the final stages of spinning off its own downstream business. The split should be completed sometime in mid-2012. Having already idled its Trainer refinery near Philadelphia, PA, the company will keep the exploration and production business, while the newly named Phillips 66 will focus on the remaining downstream operations.
Bloomberg coldly points out:
...most East Coast operations (which includes ConocoPhillips) are built to refine only light, sweet oil such as Brent crude. Since this oil is largely imported from such countries as Nigeria, its price is heavily affected by global events. The Arab Spring and threats of Iranian oil disruption have driven the price of Brent from $94 a barrel to over $120 in the last year, costing the East Coast refineries dearly.
Meanwhile, demand for gasoline in the US is near a 15-year low, so refineries have been unable to pass on their costs. "The golden age of East Coast refineries is over," Fadel Gheit, an analyst with Oppenheimer, told Bloomberg.
Sunoco
The pain is spreading. Sunoco, another East Coast refiner, which stopped international exploration in the early 90s, shuttered its Marcus Hook refinery in December, and the company says that if it can't find a buyer for its other Philadelphia refinery by July, it will be shut down and demolished. "Sunoco's Northeast refining business has lost nearly $1 billion over the last three years," says company spokesman Thomas Golembeski.
US Hess Corp.
Which brings us back to the US Hess Corporation. Although still in the global exploration and drilling business, Hess has just finished shutting down its giant Hovensa oil refinery, a joint venture with Venezuela's state-owned oil company, putting an end to the 350,000 barrel-a-day operation on the U.S. Virgin Island of St. Croix. Hess reported that refinery losses of $1.3 billion over the past three years had three causes: weak demand, the addition of new refining capacity in emerging markets and low natural gas prices in the US.
Hess Energy Solutions' first client
The service side of a new era begins: Lindsay Park Housing Corp., one of New York City's largest housing complexes, with 2,702 units in seven buildings, just selected Hess Energy Solutions to convert its 10 boilers from No. 6 heating oil to cleaner-burning natural gas.
Most importantly, Hess will manage the whole conversion process: including turnkey

management and upfront funding.
In 2011, New York City passed regulations that required building owners to discontinue use of heavy fuel oil to heat commercial and residential buildings and switch to cleaner-burning fuels with lower sulfur content.
Once the project is completed, Lindsay Park plans to use natural gas supplied by Hess for its seven buildings. This project is expected to reduce Lindsay Park's annual energy costs by approximately 30 percent after five years with no upfront capital expenditure.
"Lindsay Park's boilers were more than 40 years old. Converting them to natural gas was an opportunity to make Lindsay Park more energy efficient while we met the new regulatory requirements," said Cora D. Austin, president of the board of directors for Lindsay Park Housing Corporation, located in Brooklyn.