No one ever claimed Pi Day was slimming--what a spread of pies we had!
Laura Turci, CCPS Project Manager, earned the title Queen of the AIChE Pi Day Pie Bake-Off with her Tarta de Duraznos y Dulce de Leche (Dulce de leche and peach tart).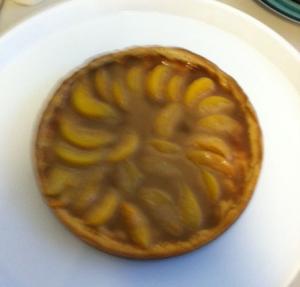 Michelle Marsnick, Undergraduate Student Program Lead, took second prize with her raspberry cream pie.
Lamese Bader, CCPS Membership Coordinator, came in third with a dirt pie (chocolate pudding, Oreo cookies, whipped topping, and gummy worms).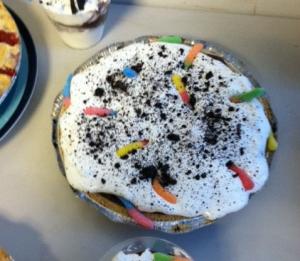 CEP Assistant Editor Emily Frangenberg wowed the judges with two lattice-crust fruit pies -- one strawberry and one blueberry.