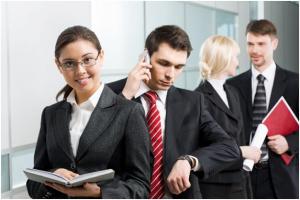 Are you a student or young professional interested in: 
Getting more involved in AIChE, but aren't sure how?
Attending the 2012 Spring Meeting in Houston?
Finding ways to get more involved with Student Regional Conferences?
Learning more about what chemical engineering young professionals are doing across the country?
If you answered yes to any of these questions, be sure to check out the second edition of the YP Newsletter (topics listed below, click on the title for full article). Also be sure to keep an eye on the YP feed on ChEnected for the latest about topics and events for Young Professionals.
Newsletter Topics:
The Transition from YPAB to YPC: How Does It Affect Me?
If you've participated in a Young Professional Advisory Board (YPAB) conference call recently, you are sure to have heard discussion about the status of the Young Professional Committee (YPC) bylaws. What you may not understand, however, is why YPAB is working to become a committee and what it will mean to you as a member or potential member of YPAB/YPC.
With both the Spring Meeting and Student Regional Conferences quickly approaching, YPAB is focused on preparing for a wide variety of programs and events. YPAB is also beginning the early stages of planning for the Annual Conference in Pittsburgh.
The Career and Education Operating Council (CEOC) focuses on the educational, professional, and financial needs of AIChE members and stakeholders. Essentially it touches all AIChE members in some capacity.
Spring Meeting YP Programming: Preview
Young Professionals have a lot to look forward to at the 2012 Spring Meeting in Houston. Whether you are interested in technical topics or professional development, there will be a variety of sessions available for you. In addition, there will also be a whole topical focused on Process Safety for Young Professionals.
Spring Meeting YP Networking Mixer: Why Attend?
An AIChE Conference would not be complete without multiple opportunities to network! The young professionals are always looking for opportunities to socialize and the Houston 2012 Spring Meeting will be no exception. The AIChE Young Professional Committee (YPC) is hosting the Young Professional Mixer on Tuesday evening, April 3rd, of the conference at 6:30pm at Lucky's Pub, just blocks from the conference center.
How to: Convince Your Company to Send You to the Spring Meeting
If you are like many young chemical engineers, you know the importance of going to conferences to network and learn more about the industry's latest developments, but you probably also lack the personal funds to finance attendance. Being new at a company, you may have not yet figured out the best way to go about requesting that your company send you. The most important part about asking for funding is to show your manager what is in it for your department, plant, or company and compare that to the cost of attendance.
Student Regional Conferences: Call for YP Volunteers
In the past, the AICHE has sent YPAB representatives to Student Conferences to help the host chapters with any needs they may have, judging competitions, giving presentations, etc. This year, however, YPAB would like to increase the Young Professional presence at each regional conference. So, we are calling on the Local YP Sections to help with the Student Regional Conferences. Hosting a conference is no small task it takes a lot of work, organization, and planning and all help is greatly appreciated.
Highlight a Benefit: AIChE eLibrary
Quick! Tell me how Stratco has improved its sulfuric acid alkylation process in the last twenty years. Or design and specify a heat exchanger so it can put out to vendors for bid. Wait, you mean you don't know how to do that? Fortunately AIChE has you covered. AIChE has partnered with not only Knovel but also McGraw-Hill to provide its members access to their very extensive online library of technical books. It's AIChE's eLibrary.
Meet a Young Professional Local Section: South Texas
Since 2002, the South Texas Section of AIChE Young Professionals (STS-AIChE YP) has been a group of recent chemical engineering graduates that participate in social, educational, and service events. The overall aim of STS-AIChE YP is to convert recent graduates into experienced industry leaders through fun, yet informative, technical programming. Despite a professional development focus, STS YP also hosts many service projects and social events throughout the year.
Upcoming Local YP Section Events
Do you know what events your Local YP Section is hosting in the coming months? Are you new to town and looking to get more involved? Are you looking for more information about other YP local sections events to help in planning events for your own chapter? If so check out the list of upcoming events.