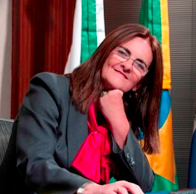 Brazil's state-controlled oil giant Petrobras, the sixth most profitable company in the world (see map), is going to have a new CEO. And for the first time, the CEO will be a chemical engineer--and a woman. The company said that Maria das Gra?as Foster, who rose from a childhood in the slums of Rio to a successful career at Petrobras, will take over the company during a time of daunting technical challenges posed by the development of its very deep offshore oil reserves.
Oil industry officials also applauded the choice of Foster, praising her education as a chemical engineer. Shares of Petrobras soared to a near eight-month high, according to the Financial Times, after the oil company announced her appointment:
The appointment of an experienced engineer to take over from Mr Gabrielli, an economist, was welcomed by investors after two years in which the company's stock has disappointed markets. Petrobras stock rose over 3.5% (see Nasdaq graph and

target="_blank">Bloomberg video)
History with Brazilian President Dilma Rousseff
The two women met in 1999, reports Dow Jones Newswires, when Rousseff


was

energy secretary for the southern state of Rio Grande do Sul, and Foster was managing construction of a natural-gas pipeline from Bolivia. When Rousseff became Mines and Energy Minister in 2003, she named Foster to a key position. The pair are reported to have become friends while working together between 2003 and 2006, where Foster is said to have gained Rousseff's confidence.

There is speculation from several sources that Rousseff always intended to appoint Foster to the new post. But at the direction of former President Lula, she had agreed to keep Gabrielli for a transition period of about one year.
Like Rousseff, Ms Gra?as Foster, who is well known for her no-nonsense, results based leadership, has a reputation as a strong-willed and efficient technocrat. She's also politically strengthened by her long-time connection to the president. As the first woman CEO with a large male workforce, these qualities will serve her well (watch Financial Times interview at 16:oo when she speaks about her career).
Ms Gra?as Foster will have to turn round a company that lost market confidence in 2010 after it paid more than $70bn for its offshore reserves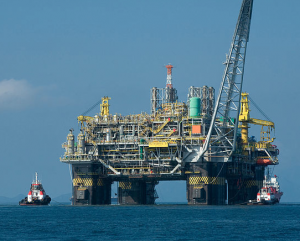 , disappointing investors. The stock price has never fully recovered.
Most observers believe that when she takes over in February, she'll immediately try to boost the value of the oil fields by speeding up development. During Petrobras' huge $224 billion expansion, Foster will be forced to cope with many problems, including chronic manpower and equipment shortages.
A nation's poverty weighing on her shoulders
Pressures on Foster to succeed go way beyond mere stock price. Brazil's government is counting on revenues from the project to ease the country's crushing poverty. The reserves, buried more than four miles below the ocean's surface, may hold as much as 50 billion barrels of oil.
"She will have a lot of tough choices to make but is well acquainted with those and not afraid to make them," Bob Fryklund, VP of global exploration analysis at IHS, told Dow Jones in an email. He had worked with Foster on energy projects in the past.

"I would look for her to bring her strong knowledge of the energy business and Petrobras together to finish the growth path Petrobras is on, as well as position it for more growth," Fryklund said.
From rags to riches
Foster, 58, is married and has two children. She has degrees in chemical and nuclear engineering from public universities in Rio de Janeiro, as well as an MBA, and she started at Petrobras as an college intern in 1978.
According to the Rio Times, Foster was born and raised in the Moro do Adeus favela, now part of the Complexo Alem?o, which until recently was one of Rio's biggest and most dangerous slums. She went to work at the age of eight collecting cardboard, glass bottles and aluminum cans which she sold to raise money to pay for her school books.