During pyrolysis, when the intense temperatures inside a bioreactor break down wood, dismembering the large molecules, multiple reactions produce a cascade so complex that current computer models can't track the chemical reactions taking place. Until now. Paul Dauenhauer, assistant professor of chemical engineering at the University of Massachusetts, and other researchers have developed a new way to actually study the reactions and track the molecules produced, which allows them to adjust the reactor to produce the highest possible grade of bio-oil. "What we have invented here is the basic tool necessary to optimize biofuel reactors," says Dauenhauer.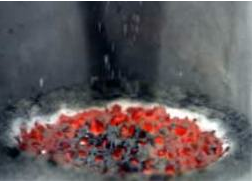 Faster biofuel computer simulations
The key discovery, reported in the RSC journal Energy & Environmental Science, was of a small molecule called ''mini-cellulose" or ?-cyclodextrin, which behaves the same as cellulose when it's converted into biofuel. The discovery removes a major roadblock to finally allowing computer simulations to model the process. Dauenhauer says, "We calculated that it would take about 10,000 years to simulate the chemical reactions in real cellulose. The same biofuel reactions with 'mini-cellulose' can be done in a month." Already his team has used "mini-cellulose" to make progress in understanding wood chemistry. Using the faster computer simulations, they can track the conversion of wood all the way to the chemical vapor products, including furans. Watch a short simulation, above. The discovery of "mini-cellulose," was enabled by a new technique called "thin-film pyrolysis." It involves creating thin sheets of cellulose that are very thin, just a few microns thick. When the sheets are very rapidly heated at over one million degrees Celsius per minute, they create volatile chemicals which are the precursors of biofuel.
The evolution of biofuel production
The modeled reactions will serve as the basis for designing advanced biofuel reactors. "We want to maximize our new pathway to produce furans and minimize the formation of gases such as CO2," says Dauenhauer. "It's a critical step in the evolution of biofuel production," adds Dauenhauer. "Petroleum reached a similar stage about 20 years ago, when they first developed these models to optimize their refineries for each specific mixture of petroleum, and it has proven incredibly valuable." That development has triggered a fortune in savings for the industry each year.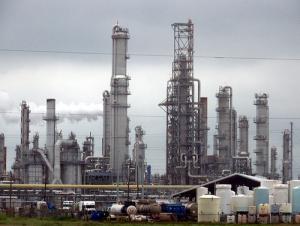 The Holy Grail of biofuel production would be the equivalent of what the petroleum industry calls "light sweet crude oil," which contains a disproportionately high percentage of molecules used to process gasoline, kerosene, and high-quality diesel. "Bio-oil can be really nice to work with, or it can be really gunky, really heavy, full of molecules you don't want," says Dauenhauer. "So we want to make the equivalent of 'light sweet crude' for biomass that's easy to process in our fast pyrolysis reactors. To do that we need to know how all these hundreds of molecules are made to optimize the reactor for it. You can't do it by trial and error, because there are just too many variables."
The Man behind the method
The scepticalchymist recently interviewed Dauenhauer. It will give you a little insight into his thinking and personality. Here is a short teaser: 1. What made you want to be a chemist?
Like many people on this blog, chemistry classes in high school were an enlighteningand engaging experience. The synthesis and study of chemicals has a creative aspect that is much like playing with childhood toys such as Legos. At the same time the study of chemical processes is quantitative, and solving the mysteries of how chemical bonds break and form is similar to putting together the clues of a Sherlock Holmes story. So I guess my interest in chemistry comes partly from my childhood interests of creative toys and great novels. 2. If you weren't a chemist and could do anyother job, what would it be - and why? If I was capable, I would become a professional musician. My personal hobbies are playing the trombone and banjo, and it is interesting to think about a career spent performing or producing new and original music. Continue the interview here.