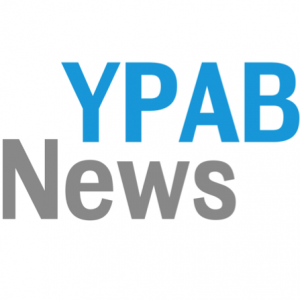 By: Meagan Lewis
Young Professionals have a lot to look forward to at the 2012 Spring Meeting in Houston. Whether you are interested in technical topics or professional development, there will be a variety of sessions available for you. In addition, there will also be a whole topical focused on Process Safety for Young Professionals.
The Young Professional programming will kick off the morning of Monday, April 2 with concurrent sessions. The first morning session will be a talk co-sponsored by the Environmental Division-Sustainability, titled "Environmental Topics on Regulation and Innovation." The other session will be the first topic of the co-sponsored Process Safety Management Mentoring topical by the Global Congress on Process Safety. Monday afternoon will be filled with technical talks co-sponsored by the Separations division with a focus on membrane technology.
On Tuesday, April 3, a session co-sponsored by the Process Development Division will focus on how to develop and progress in a Process Development career. If you are not interested in a career in process development, do not miss the talks in the Process Safety Management session focused on safety management training for new engineers and process hazard analysis. Tuesday afternoon will offer opportunities for professional development with two sessions co-sponsored by the Management Division, "Knowledge Management" and "What Kind of Manager Am I?". A Houston conference would not be complete without a session focused on refining. The Fuels and Petrochemicals Division is co-sponsoring the Young Professional Tutorial, "Topics in Refining."
Chemical engineers love to learn, but we also love to socialize, so be sure not to miss the Young Professional Mixer on Tuesday evening at Lucky's Pub at 6:30pm. The mixer will, of course, have food and drinks but will also have an amazing opportunity to network! Each Young Professional will participate in "Speed Networking" and will meet with representatives from all the sponsoring divisions. The sponsoring divisions will have the chance to show Young Professionals another side of AIChE. All Young Professionals can preregister for this event on their conference registration.
On Wednesday, April 4, Young Professionals will have one more chance to participate in the Process Safety Management Mentoring sessions. The final two session's topics will be "The Management of Process Safety" and a talk on safety case studies.
As you can see, the AIChE YPAB has worked very hard to find topics for everyone. For a more detailed look on the Spring Meeting 2012 Sessions, be sure to visit: http://aiche.confex.com/aiche/s12/webprogram/start.html, browse by "18 Liaison Functions" > "The Young Professional Advisory Board (YPAB)." For further questions, please contact Meagan Lewis at melewis25@gmail.com.
To download the YP Programming Schedule, click image below: