Are you seeking a job? Are you getting ready to graduate? Do you want to
learn how the job market has changed since you last were job hunting? Do
you have a friend or colleague that is unemployed? If so, you'll want to
join our Thursday, February 23 Virtual Local Section Meeting at 9:00-10:00 PM ET. Please come
and hear from keynote speaker Camille Belcuore as she shares how AIChE can
support us in our job search.
Our meeting subject - AIChE's Member Benefits Support ChEs in
Their Job Search - should be of interest to many ChEs.
Whether you are getting ready to graduate with your
chemical engineering degree, you are currently unemployed, or you are
looking for a new technical challenge, AIChE has a number of tools designed
to support you in your job search. Camille Belcuore will discuss some of the
most important tools you can use in your job search including the AIChE Job
Board, Career Engineer, Online Career Fair, job search-focused webinars, web
training and publications. In addition, Camille will be available to answer
your questions after the presentation. The meeting is Thursday, February
23, 2012 09:00 pm - 10:00 pm US Eastern Standard Time.
If you are a young professional, we won't have a separate meeting, although
we will be discussing our upcoming April Student Paper Competition if you
want to join us an hour earlier at 8:00 pm. Plus we are giving away a copy
of CCPS' book "Recognizing Catastrophic Incident Warning Signs in the
Process Industries".
If you'd like more information about the VLS, check out our Website at
virtual.aiche.org or read our newsletter.
I hope to see you Thursday, February 23.
Dan Lambert
Chair, Virtual Local Section
http://virtual.aiche.org
Other ways to participate in the Virtual Local Section
You can also find the AIChE Virtual Section on social media: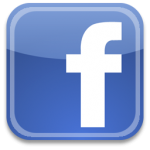 Facebook: http://www.facebook.com/pages/VirtuAIChE/185006984875735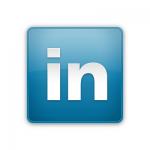 LinkedIn: http://www.linkedin.com/groups/AIChE-Virtual-Section-4085811?trk=myg_ugrp_ovr
You are welcome to visit our pages and join in discussions with other members. I invite you to submit suggestions for topics and speakers for the meetings, and for activities that interest you. Those who are interested in writing can submit articles to the ChEnected blog.
Sincerely,
Gwen Barnhardt
Social Networking Chair, Virtual Local Section
"No Chemical Engineer Left Behind"