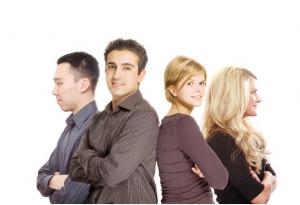 Are you a student or young professional?
Are you interested in getting more involved in AIChE, but aren't sure how?
Are you curious about what how AIChE is set up?
Are you wondering about what exactly you get with AIChE membership?
Have you heard about YPAB, but aren't quite sure what it does?
Are you interested in finding out more about what chemical engineering young professionals are doing across the country?
If you answered yes to any of these questions be sure to check out the first edition of the YP Newsletter (topics listed below, click on the title for full article). Also be sure to keep an eye on the YP feed on ChEnected for the latest about topics and events for Young Professionals.
Newsletter Topics:
What is YPAB?
In 2002, AIChE set out to better serve its young members by creating the Young Professional Advisory Board (YPAB). Its goal was to gain and maintain participation of young professional AIChE members. Almost ten years later, it continues to pursue this goal through a variety of ways led by some of AIChE's brightest and highly motivated young members.
The Latest YPAB News
After a great year, YPAB is jumping right into 2012. We recently elected a new Vice Chair, Christine Curran of the South Texas Local Section and are currently preparing for the Spring Conference which will be held in Houston in April.
A Road Map to AIChE: Overview of the Structure of AIChE
Considering this is the first YPAB Newsletter, I thought I'd educate some young professionals and students about how AIChE works. The hope is that you'll discover which areas of AIChE seem most interesting to you, either personally or professionally. I've been around a bit as a volunteer of AIChE and I can tell you from experience that it can be very intimidating, just due to its immense scope and size. The institute covers all sorts of industries as well as all sorts of different internal activities. However once one figures out the structure and how the different parts interact (and sometimes don't interact) with each other, I've found it very easy to navigate.
What is SIOC?
AIChE is organized into three "operating councils" that manage many of the activities of AIChE. The Societal Impact Operating Council (SIOC) is the one of these that has primary responsibility for the way that the Institute relates to the world beyond AIChE.
2011 Annual Conference: Recap
The Young Professionals have a unique opportunity within AIChE to serve as an interface between the student groups and Professionals, Fellows and Professors. One of the objectives for the YPAB is to engage the Young Professionals within AIChE. YPAB does this through a variety of initiatives including both student and young professional programming at conferences. The Annual conference this year was no different with a number of YPAB sponsored student sessions as well as a Young Professional Social on Monday night.
AIChE Mentorship Program: Call for Mentees
Mentorship is a type of networking. Networking is the deliberate and systematic process of building and maintaining relationships based on mutual benefit. Research suggests that mentorship is a critical networking tool that can be an effective way to achieve career growth as well as contribute to your own psychological wellbeing. For the second year, The Young Professional Committee (YPC) and The Fellows Committee will be collaborating, and piloting a mentor program.
Highlight a Benefit: Webinars
John F Kennedy once said, "Leadership and learning are indispensable to each other." As a chemical engineer, you are a lifelong student. Let's face it - your college degree likely did not cover the intricacies of what your current job function requires. There are constantly new technologies, government regulations, and industry standards to learn. Additionally, as a young professional, you are learning the corporate culture, organizational structure, and the hundreds of acronyms that are supposed to make your life easier. It can become overwhelming! Luckily, AICHE makes learning simple and fun through online webinars.
Meet a Young Professional Local Section: Chicago
This past year was a busy year for the Young Professional Advisory Board Chicago local section. Our YP group has grown tremendously over the past few years with several new active members. The Chicago section has recently restructured in order to give more YPs more chances for leadership roles. Each month we hold an event specifically focused on young professional topics rotating our focus each month between technical topics, professional development topics, outreach events and purely social events. In the past few months we hosted events all throughout the greater Chicagoland area.
Upcoming local YP Section Events
Do you know what events your Local YP Section is hosting in the coming months? Are you new to town and looking to get more involved? Are you looking for more information about other YP local sections events to help in planning events for your own chapter? If so check out the list of upcoming events.