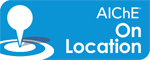 In a Student Chapter Workshop, Jordan Keith and a fellow student of North Carolina State University spoke about their experiences and success with LinkedIn in connecting to and communicating with their student chapter.
Some of the technical tips:
The NC State students advised students chapters looking to form LinkedIn groups to form two accounts on the website: A profile (as a person) and a group page. The profile will connect the students to the group preliminarily .
Box.net has an application within LinkedIn which allows document upload. With this feature, people connected to the group page can download the documents, such as flyers and newsletters, from a central location instead of through an email attachment. The documents can also be linked to the group discussion forum to alert members of their presence.
Huddle workspace, Google Docs, Dropbox, or Microsoft Groove can help you manage documents and interchanges as well. Huddle happens to already be integrated with LinkedIn and can be configured to work with mail clients such as Outlook and Gmail through Xobni.
Events and polls are already features within LinkedIn. These can be used to communicate upcoming happenings with members or take a quick survey of member preference.
Use the discussion group feature. It is a great way to share information with the group. If your chapter members are subscribed, they can receive emails with the discussion information. That way, even if they don't check LinkedIn every day, they will still receive up-to-date information.
Positive results of using LinkedIn and other ideas:
It is important to maintain the discussion group and keep questions and interchange flowing.
Make sure to assign a particular person or officer the job of maintaining the LinkedIn account and other social networking groups. It is less likely to fall by the wayside if someone has specific responsibility.
Have a liaison to the local Professional Section. Interaction can spur additional discussion and events.
As an incentive to get people to join and pay their dues, raffles work quite well. An iPod Touch raffle at NC State yielded 50% more paying memberships than previous methods.
Maintain a chapter website using the newsletter, information, and calendar features. The calendar can be synced with a Google account to make it easier to maintain.