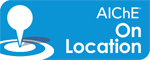 AIChE's Annual Meeting is filled with great technical sessions, but it's also important to consider improving practical skills that support job hunting efforts and professional development while you are present. These skills were certainly honed by those attending Gavin Towler's session on "overcoming your PhD" to prepare yourself for industry. Gavin Towler is adjunct professor of Chemical and Biological Engineering at Northwestern University and Senior Manager of Process Design Development at UOP. Having a PhD does not mean you have to spend your whole career working in research. Experienced attendees discussed how they overcame the stereotype that PhDs are research workers and moved into leadership roles in industry. A Q&A session addressed career planning issues that new PhDs should consider when starting out in industry. I captured some highlights of this session in the following videos:
Do you need an MBA to "Kill" Your PhD?
How do PhDs "Cast a Wider Net"?
Would Employers Rather See You Give a Poster or a Talk?
How Much do your PhD Details Carry Over to Your First Years at Work?
Common Interview Mistakes, Good Questions to Ask
A Note on Propriety
Questions and the "Right" Answers
"Why Industry Instead of Academia with Your PhD?" - Part 1
"Why Industry Instead of Academia with Your PhD?" - Part 2
Interviewing Bachelor's vs. PhDs
Reach out--Interviewing is a 2-way Street
Getting Through "The Black Box"