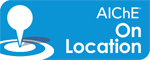 Minneapolis, the City of Lakes, is a great location for the Annual Student Conference and the Annual Meeting for AIChE. Why? Well, not only is Minneapolis one of the top 10 greenest cities but is also the home of 3M and General Mills, and the origin of the commercial flour industry in the United States.
In the late 1800s and early 1900s, Minneapolis was the flour producing Capital of the World. Pillsbury and Gold Medal Flour both started in Minneapolis on the banks of the Mississippi River at St. Anthony Falls. The falls provided the power and made it the perfect location for several industries, including flour, textiles, and lumber.
Minneapolis and Mill Explosions
Remember reading about dust explosions in school or in CEP or other publications? In 2003 there were 81 injuries and 14 deaths from dust explosions, which can be more powerful than gunpowder explosions. In the flour industry, the same issues are at play. In 1878 the Washburn A Mill exploded, resulting in 18 deaths and the destruction of the Washburn Mill and five other nearby mills. Considering the conditions, it may be surprising that there weren't more flour explosions. Employees worked in closed environments with a large amount of flour dust. OSHA was not yet in existence, so some of the safeguards we take for granted today just were not available to workers in the late 1800s.
If you get a chance to visit the Mill City Museum while you are in Minneapolis, please do - it speaks volumes to the history of the industry and of Minneapolis itself.
Conference-Goers: What fascinates or surprises you about Minneapolis?
Related articles