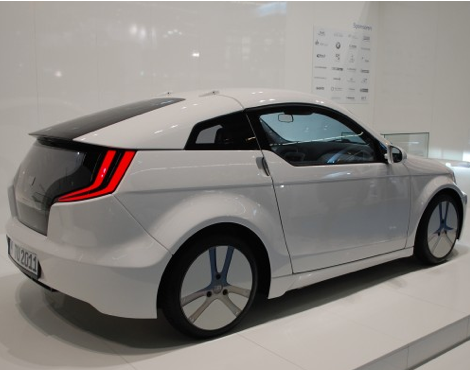 The Frankfurt Auto Show earlier this month showed a wide range of electric cars, from small and affordable to high-powered sports and luxurious sports cars.
Two noteworthy newcomers stood out. Students at Germany's Technische Universit?t M?nchen presented the Mute, a concept car with a light frame of aluminum and plastic. The entire car, including its 220-pound battery, weighs 1,100 pounds. You can see it in action in the video panel at right.
At the high end, the Croatians produced the Concept One, which is startlingly sleek and powerful, at 1,088 horsepower. You can learn more about these cars in the video panel at right. You can also see more about the Mute here and the Rimac Automobili Concept One here.