Drawing on the inspiration of the Bedouin tent of the Arabian Peninsula, architectural firm
Predock Frane
has designed Solaris, a solar canopy that drapes a massive area and acts both as a landscape and structure.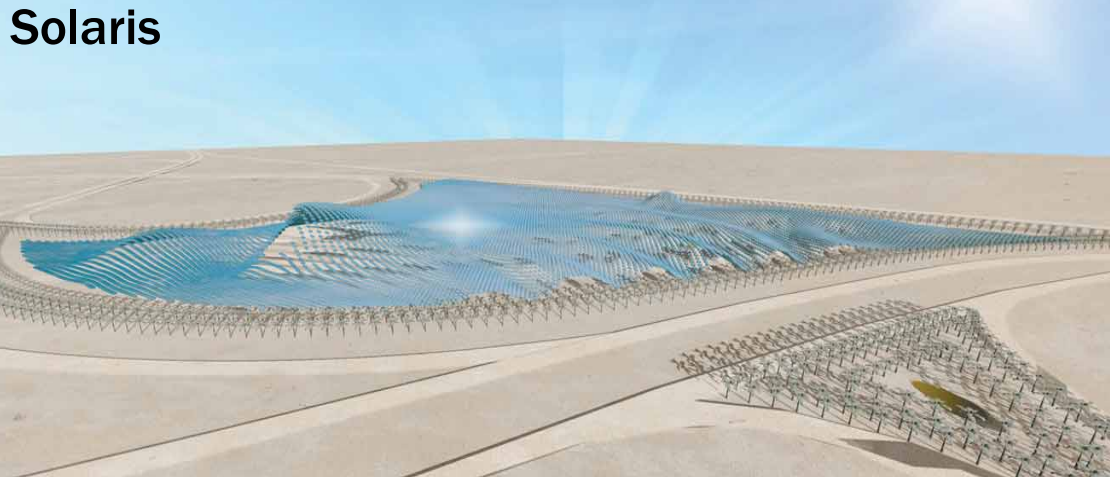 The structure is entered through a tunnel passage. To make energy generation possible, intelligent solar "balloons" mounted on a light sensitive tissue form a veil that tracks the sun, adjusting to capture solar energy.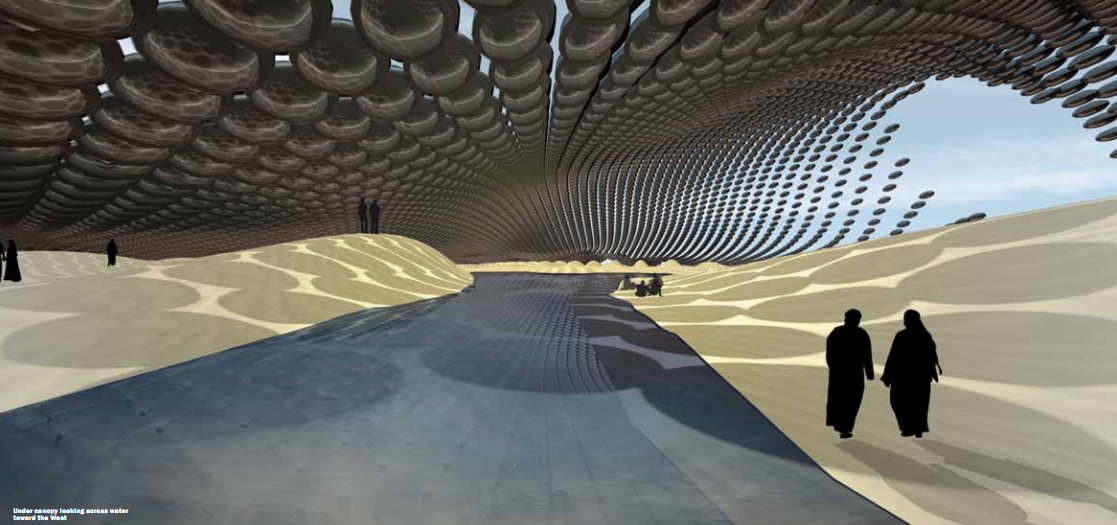 The ballons use high-concentration solar modules from the company Cool Earth. Thanks to its 25,000 solar cells, the canopy can produce an annual average of 73,000 megawatt hours.
This creation was a prize winner in the Land Art Generator competition, as was the design featured in the post Wind Energy Without Propellers.