Are you a student member of AIChE?
Regardless of whether you're attending the 2011 AIChE Annual Student Conference in Minneapolis, you can be a part of the annual event.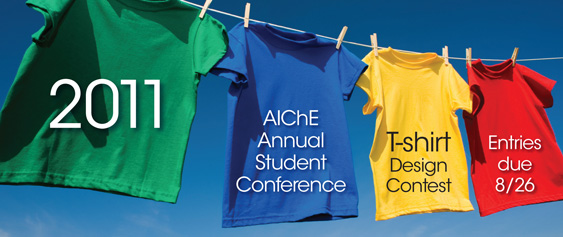 University of Minnesota, Twin Cities & Iowa State University (the hosts of this year's student conference) invite you to submit your creative designs for the front of the Annual Student Conference T-shirt. It's all taking place on AIChE's Student Member Facebook page. Last year we had 22 submissions.
Find out what the winning designer gets and can read the few nitty, gritty details of the contest here.
We'll be sure to post design links to the design submissions on ChEnected.
Learn more about the student conference and how to register.
Related articles