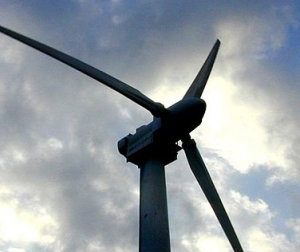 Last year, global investors pumped a record $211 billion into green energy as the world continued to rebound economically from the receding financial crisis, which was one-third more than in 2009 and 540% above 2004. The last six years may indeed represent a tipping-point in support for green energy.
Wind farms in China and small-scale solar panels on European rooftops were largely responsible for last year's 32% rise in worldwide green energy investments, according to a press release for a UN renewable energy trends report issued by the (UNEP) and the Frankfurt School Collaborating Centre for Climate and Sustainable Energy Finance.
China leads green investments
A long-held preconception was also easily demolished: developing economies overtook developed ones with $72 billion invested vs. $70 billion, which contrasts with 2004 when the ratio was a skewed 1/4 to 3/4. Of course, that was long before the global recession, which is still stunting growth in the United States, Europe, and Japan. China, with $48.9 billion in green energy investment (up 28%), was the world leader in 2010. Pulled along in the

China and global updraft, smaller parts of the emerging world also showed strong growth:
South and Central America: up 39% to $13.1 billion;
Middle East and Africa: up 104% to $5 billion;
India: up 25% to $3.8 billion, and
Asian developing countries, excluding China and India: up 31% to $4 billion.
"The investment activity in the developing world is not only leading to innovations in renewable energy technologies. Furthermore, it will open up new markets as first-mover investors are facilitating a range of new business models and support entrepreneurship in the developing world," explains Udo Steffens, President and of the Frankfurt School of Finance & Management.
Further predictable drops in costs for solar, wind and other technologies lie ahead, the report says, posing a growing threat to the dominance of fossil-fuel generation sources in the next few years.
Increased government R&D a very positive trend
Another positive development for long-term clean energy was increased government research and development, climbing to $5 billion, an increase of more than 120%. This goes hand-in-hand as governments begin to set serious long-term energy goals. In the United States, while the government dithers over an energy policy, growth has been noticeably affected.
Mr. Steiner, UN Under-Secretary-General and UNEP Executive Director, said: "The continuing growth in this core segment of the Green Economy is not happening by chance. The combination of government target-setting, policy support, and stimulus funds is underpinning the renewable industry's rise and bringing the much needed transformation of our global energy system within reach.''
Throughout the last decade, wind was the most mature renewable energy technology and enjoyed an unassailable lead over rival power sources. Globally, wind turbine prices have fallen 18% per megawatt in the last two years, reflecting fierce competition in the supply chain.

PV modules per megawatt have fallen 60% since mid-2008, making solar power far more competitive in a number of sunny countries. Prices for polysilicon, the basic material used to make PV cells, will continue to drop as Asia's largest producers flood the market. With prices as high as $450 per kg in 2008, prices plunged to $53.40 per kg, their lowest level in more than six years in June, from $78.90 in March. It's a strategy that Chinese solar panel makers have used to capture more than half the growing worldwide market for solar panels.
Areas of negative growth remain
The report points out that not all areas enjoyed positive growth in 2010: there was a decline of 22% to $35.2 billion in new large-scale renewable energy in Europe in 2010. But this was more than made up for by a surge in small-scale project installation, predominantly rooftop solar.
Corporate R&D, deployment and private equity fund investment dropped off in 2010, the former dropped 12% to $3.3 billion, while the latter fell off 1% to $3.1 billion, starting a recent round of consolidation in the green energy sector.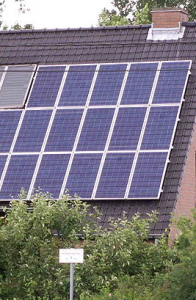 In another strong trend, many countries were rushing to make their PV tariffs less generous. Indeed, Spain and the Czech Republic both moved to make retroactive cuts in feed-in tariff levels for already-operating projects, which "damaged investor confidence," the report says. Other governments, such as those of Germany and Italy, announced reductions in tariffs for new projects, which are logical steps reflecting sharp falls in technology costs.
Low natural gas prices, unanticipated four years ago--which were between $3 and $5 per million BTU for almost all of 2010-- also hurt the growth of green energy. The price of natural gas was far less than it was in much of the mid-2000s, before it peaked at $13 in 2008. "This gave generators in the US, Europe, and elsewhere an incentive to build more gas-fired power stations," says the report. With new natural gas fields coming online all over the world, this trend will continue to cause utilities to juggle asset portfolios well into the foreseeable future.
Photo: wind trubines in sunset: istockphoto
Photo: solar cell-

DOE

, PD wikicommons
Photo: hands hold solar cell-

Ersol

, wikicommons
Photo: roof top solar w plants-

KVDP

, PD wikicommons
Photo: Obama and solar panels-

WH Photographer Jason Lee

, Wikicommons
Photo: desert solar array,

USAF

, wikicommons