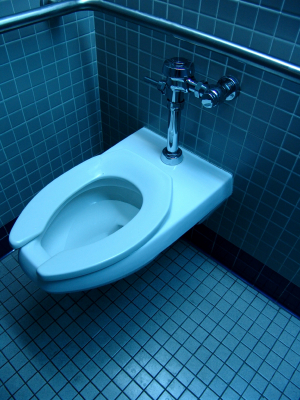 By far, water is the most necessary resource on Earth for all living organisms. However, clean drinking water accounts for less than 1% of the total water available, and this number is continuously decreasing. Increasing population and the resulting greater waste production are the cause. In a recent interview with USA Today, Bill Cooper, director of the Urban Water Research Center at the University of California-Irvine, predicts that "Water is going to be the oil of the 21st century."
According to the United Nations, water use increased six-fold during the 20th century, more than twice the rate of population growth. Surprisingly enough, industrial and municipal water recycling is considered to be amongst the most promising efforts to tackle this difficult circumstance. Singapore is at the forefront of implementing this process in order to produce clean drinking water for its residents. Prior to this, the country heavily depended on their neighbor, Malaysia, for treated water. Using GE's state of the art technology, sewage and other wastewater is recycled to produce treated water, which is claimed to be as pure as distilled water. With increasing water demands, the treated water is beginning to be used widely for residential purposes, alongside its industrial usage.

The process behind purifying wastewater
Many wonder how it is possible for toilet water to end up filling water glasses in a house. In reality, only about 10% of residential wastewater comes from toilets, while the remaining comes from laundry machines, showers, and other sources.
To process of purification begins with the water flowing through the sewage system to a treatment plant. At the treatment facility a process known as microfilteration takes place. Microfilteration filters the sewage water by trapping bacteria as the water is passed through a membrane. Next, the water undergoes a reverse-osmosis process which blocks salt, viruses and pharmaceuticals as the water is pushed through a semi-permeable membrane. Finally, the water is treated with hydrogen peroxide and high-intensity ultraviolet light in order to kill any trace organics. This water is then directly piped to residential waterlines, or in some instances may be cleaned further to meet drinking water standards depending on the geographical location.
According the Andrew Benedek, the pioneer of wastewater filtering technology now owned by GE Water and used in Singapore, "The water often is cleaner than what you can buy in a store." By 2060, Singapore plans to meet half its water demands by purifying sewage water.
Some interesting facts:
In Windhoek, Namibia, drinking purified wastewater has been the norm for decades
In Fairfax, Virginia, 5% of the daily drinking water comes from purified sewage
In parts of Orange County, California, 20% of the daily water demand comes from recycled wastewater
Despite the effectiveness of wastewater treatment, acceptance has been a huge hurdle due to the public's distaste for the concept of water recycling.
You can read more about recycling wastewater in this article from USA Today.
Do you know the three most important water treatment issues affecting ChEs? Find out at AIChE Web Forum 6/14 here.
Photos: istockphoto.com