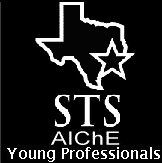 A few weeks ago, the South Texas Section (STS) announced the launch of itsYPGiving program for young professionals and students in the Houston area. STS is AIChE's oldest local section serving the Greater Houston area. If you missed it, STS's new YPGiving initiative rewards the best new ideas from young chemical engineers and students of chemical engineering. It's also a new outreach program to get young professionals more involved with AIChE. Each month the person submitting the best suggestion for his or her Young Professionals (YP) group will be sponsored to attend the STS monthly dinner meeting. For example, do you have a great idea for a new activity or a topic for discussion? Or do you have a suggestion about how an event or meeting you attended could be improved in the future? If your idea is the month's best, you'll be invited to join the STS's monthly dinner meeting, which features an industry keynote speaker and is a great way to network with fellow chemical engineers, and industry vendors and executives. If you have a great idea for ways STS YPs can help young engineers or students, submit your idea here. One winner will be selected each month and sponsored to attend our monthly dinner meetings. The first recipient of the YPGiving program was Rice University student Nicholas Hoeft. He attended STS's January monthly dinner meeting, and we wanted to include some of his thoughts and experiences from our new initiative.
Our Interview with YPGiving's First Recipient: Nicholas Hoeft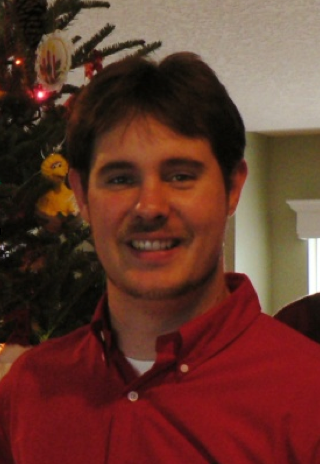 STS: Tell us about yourself.
NH: I am a senior in chemical and biomolecular Engineering at Rice University, and the current president of the AIChE Student Chapter at Rice. I will graduate in May and look forward to graduate school opportunities in biomolecular engineering or polymer science. I grew up in West Palm Beach, Florida, and enjoy many outdoor sports, such as basketball, tennis, swimming, and snorkeling. Another hobby I have is reading about current technology, and I work at the Rice IT department troubleshooting and repairing student computer systems. This has been a great opportunity to meet people as well, especially in my residential college, and I am active in a lot of events there.
STS: Was this your first local section meeting?
NH: Yes.
STS: What are some of the things you are taking back with you from this meeting?
NH: Two important things I took away from the meeting were how useful having a network of chemical engineers in many different industries can be, and the topic of the keynote speaker. The members I spoke with were from varied fields, and while they all were knowledgeable about their own field, they kept pursuing interests in other fields. The keynote presentation was useful in understanding how the chemical markets respond to engineering projects and other external forces, as the economics of chemical engineering isn't fully discussed in school.
STS: What are some of your impressions from the local chapter?
NH: I found everyone I spoke with welcoming and engaging, and interested in speaking with me and answering all my questions. I enjoyed the varied backgrounds of the people I spoke with and received a lot of useful advice. The members were excited to be there, wanted to work with other people, and were very generous.
STS: Will you be going to other local section meetings during college or after you graduate?
NH: I will be looking out for future meetings and trying to setup a webcast session at Rice University campus to get more students involved in these meetings. This will provide an easier way for us to experience the meetings. After I graduate, I plan to stay involved in AIChE, as there are many benefits that will help me throughout my career.