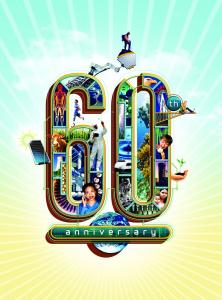 It all began in 1951 when the National Society of Professional Engineers declared the third week of February National Engineers Week. This year, the 60th Annual National Engineers Week falls on February 20-26.
For the past 31 years the Lehigh Valley area of Pennsylvania, located an hour northwest of Philadelphia, has celebrated National Engineers Week with a banquet. This annual celebration is marked with the naming of the Young Engineer of the Year and the Engineer of the Year by the local section of the Pennsylvania Society of Professional Engineers (PSPE) and the event's keynote speaker.
The banquet, organized by the Lehigh Valley Engineering Council, has featured speakers on the subjects of ASCE's Report Card for America's Infrastructure, the World Trade Center, and the restoration of Ellis Island. In 2009, June Wispelwey, the recently named Executive Director of AIChE, attended the banquet and delivered the keynote address on the Engineering Community's role in addressing energy and sustainability.
This year's banquet takes place February 18 and features keynote speaker Frank L. Willis, PhD. Willis traveled to the Gulf shortly after the Deepwater Horizon oil rig exploded in April of 2010. He experienced the response firsthand and monitored the disaster with water samples, aerial photography, and computer modeling. He continues to monitor the area to document and model the long-term effects and will speak about his experience and findings.
For more information on the Lehigh Valley Engineers Week Banquet, please visit the website.