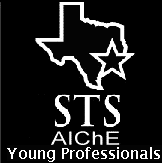 The AIChE South Texas Section's new YPGiving initiative is looking to reward the best new ideas from young chemical engineers and students of chemical engineering. Each month the person submitting the best idea for its Young Professionals (YP) group will be sponsored to attend the STS Young Professionals (YP) dinner. If you have a great idea for ways the South Texas Section (STS) Young Professional (YP) group help young engineers or students, submit your idea to yp@sts-aiche.org. One winner will be selected each month.
For more details about YPGiving and STS, check out the brief interview below that ChEnected recently did with Jayce Mathews, YP Chair for the South Texas Section (STS) of AIChE.
Tell us a bit about the South Texas Local Section.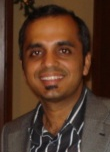 Jayce Mathews: STS is one of the largest local sections of AIChE and we serve the Greater Houston area. We have been around since 1942 and presently, we have over 1,200 members. Our Young Professionals group is very active in the section and arguably the largest YP group (within any AIChE local sections). Several of our YPs hold STS ExComm positions which ensures the smooth running of STS.
Dr. Ken Cox is the present Chair of STS and he is very supportive and encouraging of all our YP activities. STS has monthly dinner meetings (on the first Thursday of each month except during June through August when we are on summer recess) which are usually sponsored by companies, feature speakers from the sponsoring company. We also offer free workshops before the meeting. In addition, we have our award-winning monthly newsletter, South Texan which runs during the meeting months. I should also add that STS hosts the Regional Process Technology Conference in October, which has been a huge success. If you happen to be in the Houston area on the first Thursday of the month, please join us for our monthly dinner meetings and you'll know what I am talking about.
Tell us about YPGiving.
JM: I have run into some young engineers and ChE students who have the notion that AIChE is only for grey-haired, old engineers which is obviously not true. So, how do you remove their misconception? I thought about inviting them to one of our monthly dinner meetings and let them figure it out themselves. But the question loomed, would they come? So, YPGiving was born. To make it more convenient for them, I decided we could sponsor one individual to attend our dinner meetings and they can see for themselves what we're all about--and spread the word! YPGiving will be making its debut this coming Thursday (Jan 13) at our first monthly dinner meeting of the year. Nick Hoeft of Rice University will be the first recipient of YPGiving and he has accepted the invitation to attend our monthly dinner meeting.
What do you hope to achieve with the YPGiving initiative?
JM: Outreach!! Get students and young chemical engineers exposed to STS and AIChE in general, which will eventually help them in their professional development. YPGiving is a new project, so we are all very excited about it and hope to refine it as we move along.
How long have you been an AIChE member and a member of the South Texas Local section?
JM: If you count my student membership, it's been a total of 8 years. Right now, I am a senior member of AIChE as well as one of the directors of the Fuels and Petrochemicals Division of AIChE.
In addition to serving as YP Chair for the STS, Jayce is a Process Engineer for KBR in Houston, TX, and holds a master's degree in chemical engineering from Texas A&M University, Kingsville, and a bachelor's in chemical engineering from LIT, India. His work experience includes process design work for refineries and petrochemical plants and he has also served in the biofuels industry. Outside work, Jayce continues to keep himself busy with various AIChE activities and loves to play chess.