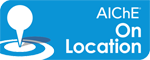 Rodney Dotson, a professor at City College of New York and chairman of AIChe's minority affairs committee, brought 20 chemical engineers to classrooms at Bryant Middle School on Monday, November 8. The middle schoolers mixed up their own batches of vanilla ice cream and Silly Putty.
The Salt Lake Tribune reports:
The school was chosen in part because of its diversity -- about half the students are Latino, African-American or other ethnic minorities. Women and ethnic minorities are underrepresented in science, technology, engineering and math professions. The disparity reflects a gap in interest, not aptitude, notes a September report on the issue prepared by President Barack Obama's Council of Advisors on Science and Technology.
"In our lifetime, the issues of renewable energy, clean water and clean air [will require] new and novel solutions," said Dotson. "That is what the world will look to [new engineers] to do."
Bryant middle school photo: Edgar Zuniga, Jr. via flickr creative commons
Related articles