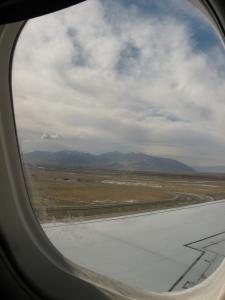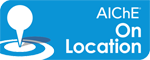 By Plane, by Train or by Automobile, throngs of Chemical Engineers from all over the country are beginning to congregate in Salt Lake City, UT - the site of the 2010 AIChE Annual Meeting. Some people are here to present their research, others to stay up on what is new in the chemical engineering community. Whatever the reason, when you are here you can be sure you'll meet some really great people and catch some really interesting sessions!
Some people are here at an AIChE conference for the first time like Javier from the University of Dayton and Yinying from the University of Virginia who I met on a connecting flight from Chicago. I saw many people wandering through the Salt Lake airport with posters slung around their shoulders and textbooks in hand - ready for the action to begin.
Tonight, the annual meeting kickoff takes place at 6:30 pm (Mountain Time) in the South Foyer of the Salt Palace Convention Center. If you get here a little early, be sure and check out the ChemE Car Competition 2-4:40 in Hall A of the Salt Palace Convention Center.