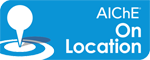 This year's Chem-E-Car competition at the 2010 AIChE Annual Meeting was exciting and suspenseful. Cornell University took the competition but not without serious competition from the formidable competitors Bucknell University, University of South Florida, and Monterrey Tech.
Here Are Some Highlights from the 2010 National Chem-E-Car Competition
Here are more photos from this year's competition.
See a video recapping this year's Chem-E-Car Event.
See a full list of special events covered at the 2010 Annual Meeting.
Related articles