Can anyone remember those days when we had to spend a day or two accessing volumes of 'Chemical Abstracts' on the topics of interest and then head to the basement of a library to look for the particular aisle in a jungle of racks (although organized alphabetically) and finally choose the correct volume of a journal? Wait, it doesn't stop there. We then had to search for the issue number, get to the pages of interest, bookmark them and repeat the same exercise for the next article/journal we are interested in. Remember? (If you don't remember, please don't try to estimate my age). I cannot even imagine the amount of time collectively spent by professors, researchers and graduate students in those days for their research, thesis, and journal articles. I now have a new respect for review articles written prior to the year 2000. We do not have to toil that much on such things these days thanks to information technology and tools available now. Let me try to list a few of them.
Google
'Google' , a new verb in the dictionary, has radically changed the way of doing research and accessing information--just type and hit search and there pops up a list of articles/journals, etc. Students, teachers, researchers, engineers, and just about everyone uses Google just like it's second nature, to quickly get a molecular weight and heat of reaction of a compound, understand the meaning of radical polymerization, determine the formula of the volume of a sphere, learn more about the Ergun pressure drop equation, or search for scholarly articles, journal articles, and other presentations.
Scifinder
For more detailed technical searches, I personally rely on Scifinder (they even have a web search version) and I cannot imagine doing research without it. The peer reviewed journal articles with abstracts and references containing the searched topic of interest, authors names, compound name, and compound structure can be found here.
Reaxys
Reaxys provides another great way of searching data with access to transport and thermodynamic properties. These tools help us to do research better and more efficiently nowadays.
Science Direct
ScienceDirect is another common search site that has subscriptions to a good number of journals in science and engineering (and beyond) and I like to use it often. Many publishing companies have their journal online (via this site) thereby making our search quicker and printer friendly. Some of you may also be familiar with some of these sites: ACS (www.pubs.acs.org), AIChE (www.aiche.org).
Knovel, DIPPR, and ASPEN
As an engineer and researcher, we always need quick access to thermodynamic and transport properties. This was made easier by AIChE and offering their service Knovel to its members. One could easily download the data in a spreadsheet format and easily use the model of a property as a function of any dependent variable (like specific heat as a function of temperature). I can understand how difficult it would have been, at least a decade ago, to collect such data (carrying those huge encyclopedias!!!). DIPPR provides this service (needs subscription) and many engineering softwares, such as ASPEN suites, offer such packages.
Calculators and Other Tools
There are a plenty of websites out there, which offer free services, that are of interest to chemical engineers and researchers such as
E-Journals
Another technical development of this decade is the e-journal. Access to technical and business news and information are made easier by e-journals and many of the regular journals available online. I would especially like to mention the International Journal of Chemical Reactor Engineering. This is one journal, probably around for seven years now, which is the first fully electronic Chemical Engineering journal. The manuscript is reviewed in as little as 8 weeks and published immediately after acceptance. A unique feature of this journal is that it also publishes key note/plenary talks delivered in Powerpoint with speaker notes. And these days many journals are trying to transition from printed versions to e-versions.
ChemE On Demand
How many of you have enjoyed webcasts and video podcasts thanks to YouTube, Adobe Flash etc? Many universities deliver lectures through web conferences and conduct online classes for students worlwide. Despite these efforts, there is not much chemical-engineering-related multimedia content available openly on the Internet. AIChE's ChemE On Demand bridges this gap by providing Webinar content to its members. I strongly believe that many of the continuing education courses could be made available online. As a chemical engineer, I would personally like to access multimedia content on Industrial Mixing, Mixing Scale up, Multiphase Reactor (Bubble column, Fixed beds, Fluidized beds etc), Catalyst engineering, and on subjects not covered widely in schools but practiced widely in industry. Nowadays technology allows developers across the world to participate in solving problems collectively and furthering development of resources. Some of the scientific forums and websites such as 'innocentive.com' help industries and research institutes post challenges/problems online and invite researchers and engineers to solve them. Such collaborative research may gain momentum in the near future. Finally, thanks to Steve Jobs and Apple, many engineers especially the Gen-Y's are hooked to their iPhones and iPads which literally place the needed information at the touch of a finger. Although I haven't seen many useful engineering apps yet, I believe many will be developed for the iPhone and iPad in the future. ACS has a mobile app and they claim we can access the contents of their journals online. Many publishing companies, such as Springer, are printing e-books and I am sure some of them will be accessed via Kindle and iPad going forward. The chemical engineering community should play an active role in embracing technology by sharing it with their colleagues and on blogs like ChEnected.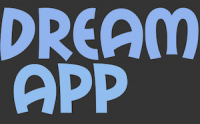 My Dream App
By this token, one project near and dear to my heart is developing an app to access and publish selective, useful, and important technical research / concepts. Developing this app would require a lot of groundwork. Simply stated: selected scientific articles (starting with review articles from peer reviewed journals) should contain sufficient relevant information, written in a easily-understood (max 2-page) format that not only engages B.S. engineers fresh out of college, but also upper management. If these executive summary journal articles are available online as prescribed above, chemical engineers who normally cannot afford to spend a lot of time researching but are interested in quickly learning about new developments in their field, will be able to do so.
Disclaimer: The author does not formally endorse any of the websites and software cited in this article. Readers should use them at their own discretion.